People's digital skills are constantly evolving, and the way they learn must change at the same pace.
To propose one Digital Training that knows how to interest the participants, make space in the daily life of their work with new stimuli, quickly and effectively, traditional solutions are no longer sufficient.
We are convinced that technology shouldn't be an extra barrier, but on the contrary a tool to break down the training barriers that already exist. This is why we are committed every day to the theme ofaccessibility of our training solutions.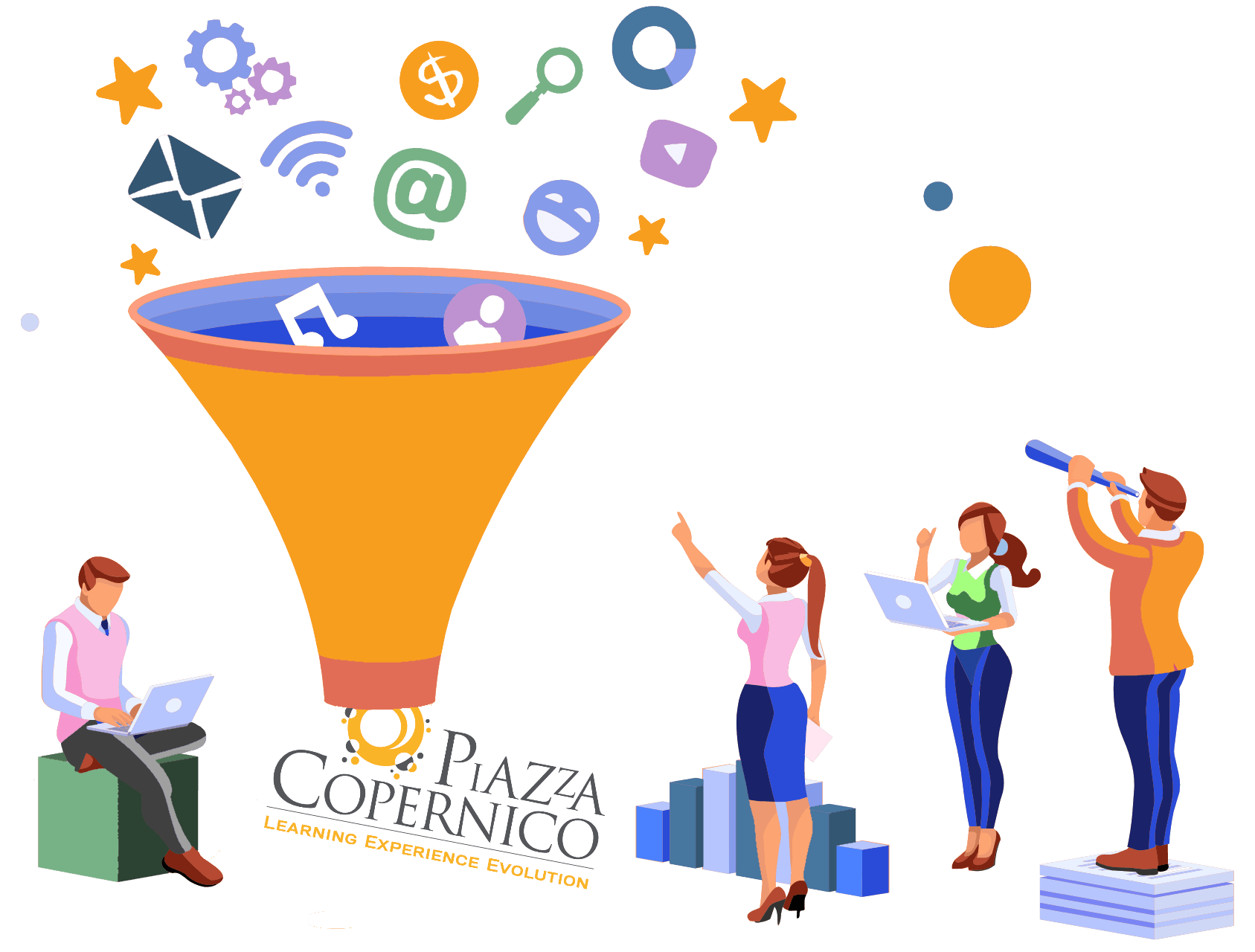 Alongside the classic E-learning training of the multimedia tutorials, Online Training has educational tools such as Video-Learning, Webinar, Gamification, Micro and Rapid Learning, Augmented Reality, adaptive learning, up to a renewed way of doing Blended Learning, and taking into account the importance ofInformal and Social Learning.
We take for granted the essential mobile usability of the training offer (Mobile Learning).
PIAZZA COPERNICO has been operating effectively for more than 20 years in all areas of distance learning.
Our challenge has always been to design complete E-learning solutions, offering methods and tools for a training that is timely, accessible and focused on organizational and individual needs. A Training enhanced by learning assessment and measurement of assimilated skills, training that is always certified.
Ad hoc or catalog, each Online Course must promote the right mix of didactic action, cognitive effort, execution time, personalized support, didactic effectiveness.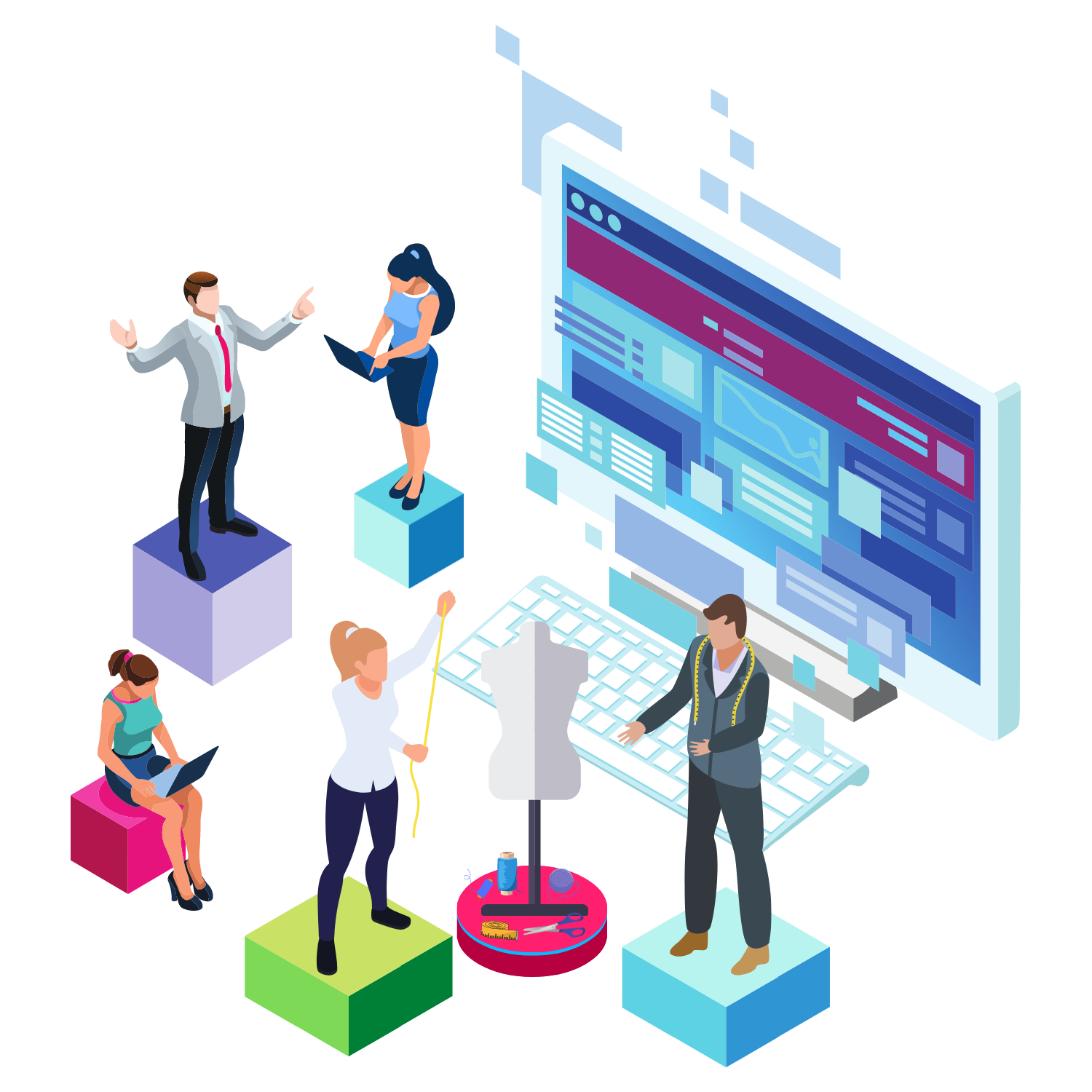 Each E-learning solution is supported by one LMS platform renewed and even more oriented to improve the user experience in Digital Learning. Labe-l Academy it is a learning environment that favors self-study, and accompanies it with didactic support from the staff and the learning community, assuming detailed Scorm tracking.
In our work we never forget our commitment to environmental sustainability, to the promotion of ethical and equal behaviour, to a serious commitment in the field of occupational safety.
How to build a Digital Learning project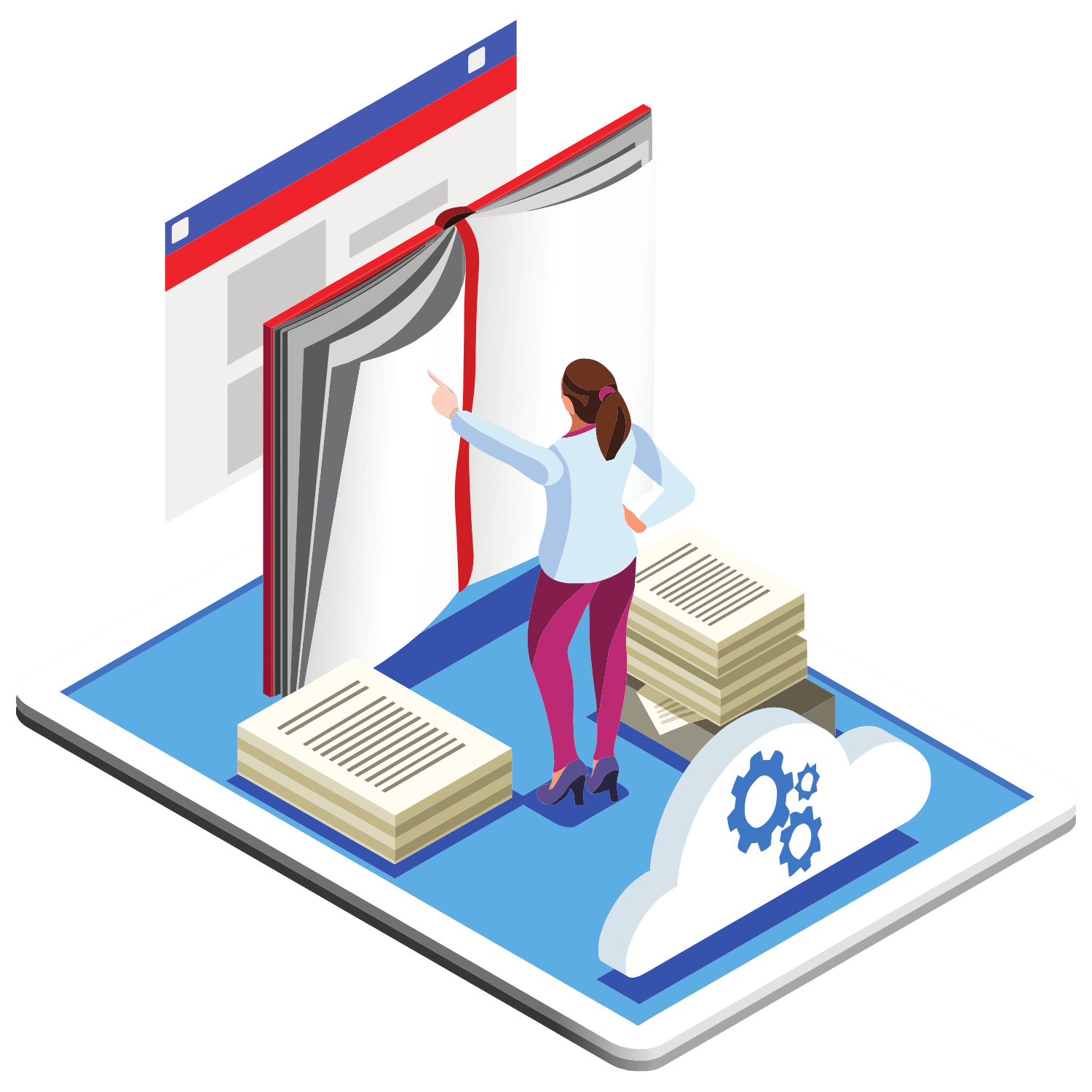 Online Courses List
Inside the complete Online Courses List (in SCORM) already available, it is easy to find the E-Learning course suited to your needs.
The Online Courses include audio, video contributions, high interactivity and storytelling. They can be integrated with blended learning, obviously also usable by Mobile.
The Online Course List includes cross-curricular educational proposals in the following areas:
Labe-l Academy E-Learning platform
La Lms platform Labe-l Academy guarantees a valid user experience in the study of e-learning courses from pc as from mobile, and rigorous tracking Scorm.
The e-learning platform is available in Saas in cloud computing, and can be customized with the customer's brands and colors.
Labe-l Academy is good for training as in little as in large organizations, can be integrated with the web portal, the classroom management system, the HR systems, the webinar. It has a well-stocked training certification system (valid for inter-professional funds, ECM, IVASS, Security, etc.).
The platform is enriched by a series of Services annexes to support the management of training processes.
Pricing is based on the size of the company and not on the number of licenses purchased.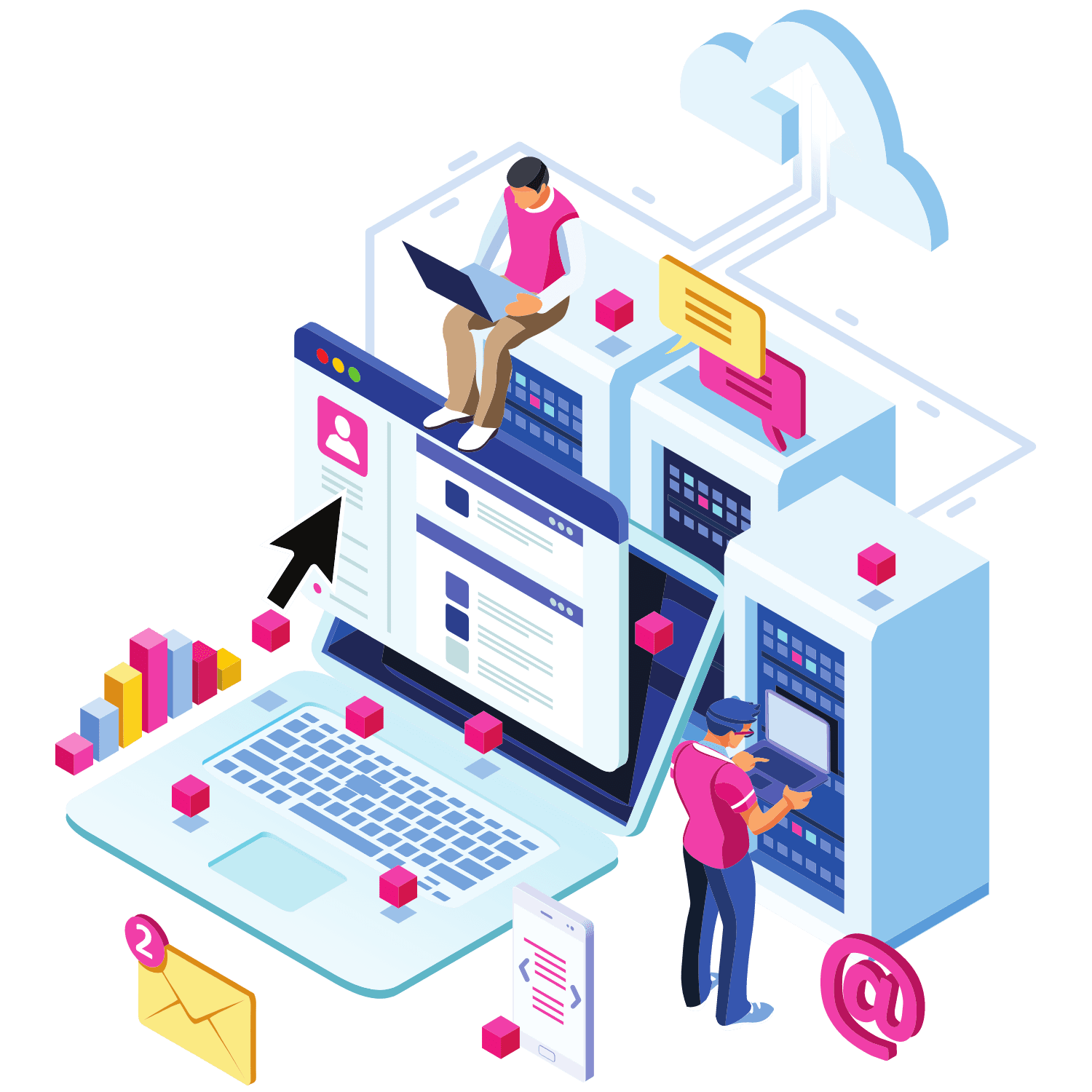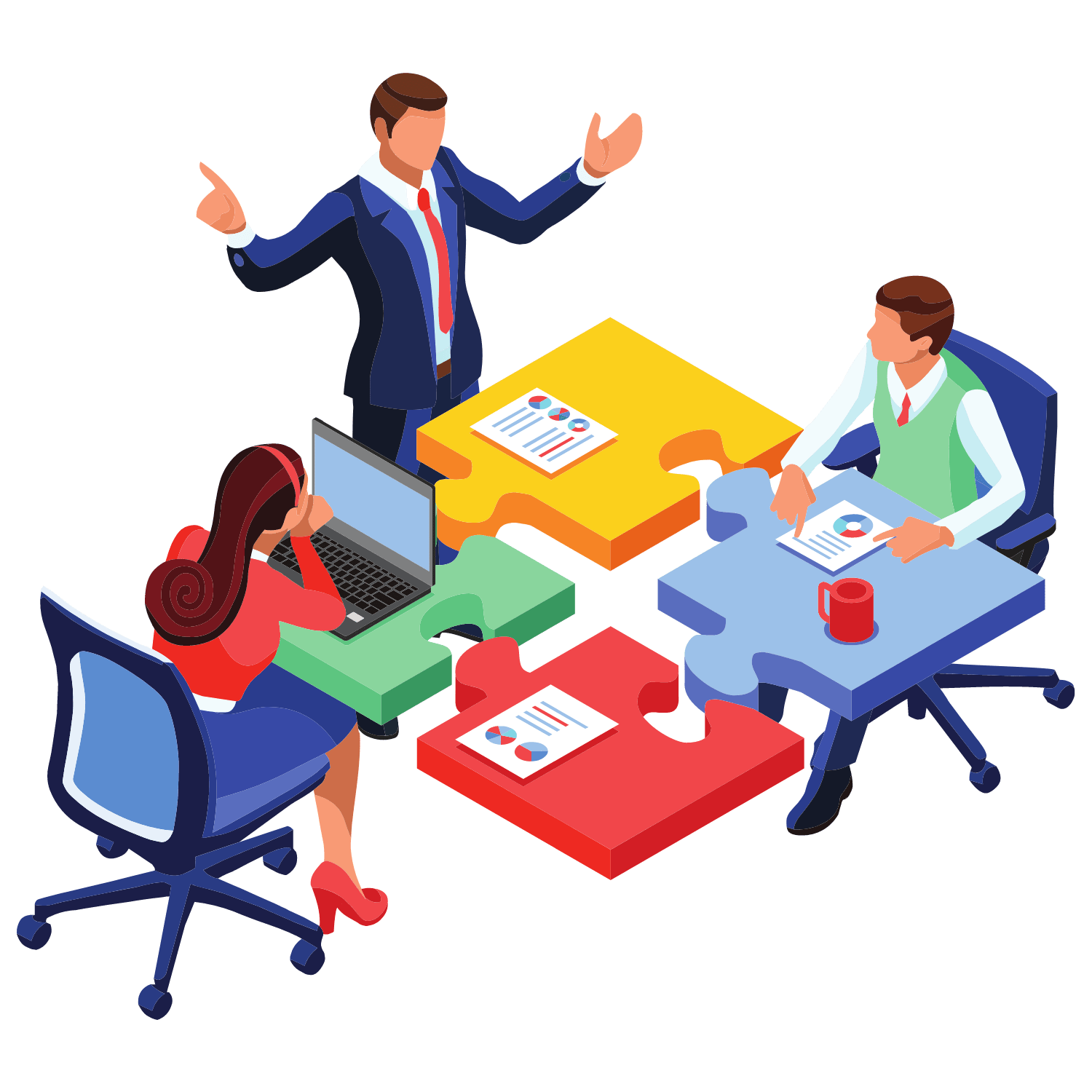 Design and development of E-Learning courses
Design and development of ad hoc e-learning courses, tailor made on the basis of didactic project, technical needs and budget of the client.
Scorm courses are available in different kinds: tutorials, training videos, interactive cases, storytelling, procedural, web documentary, serious game and scenario game, didactic simulations, learning evaluation questionnaires.
The project involves original storytelling, video integration and very high interactivity. The course can be conformed to competences (adaptive learning).
Multimedia production can be done with an editor or with a proprietary Course engine.