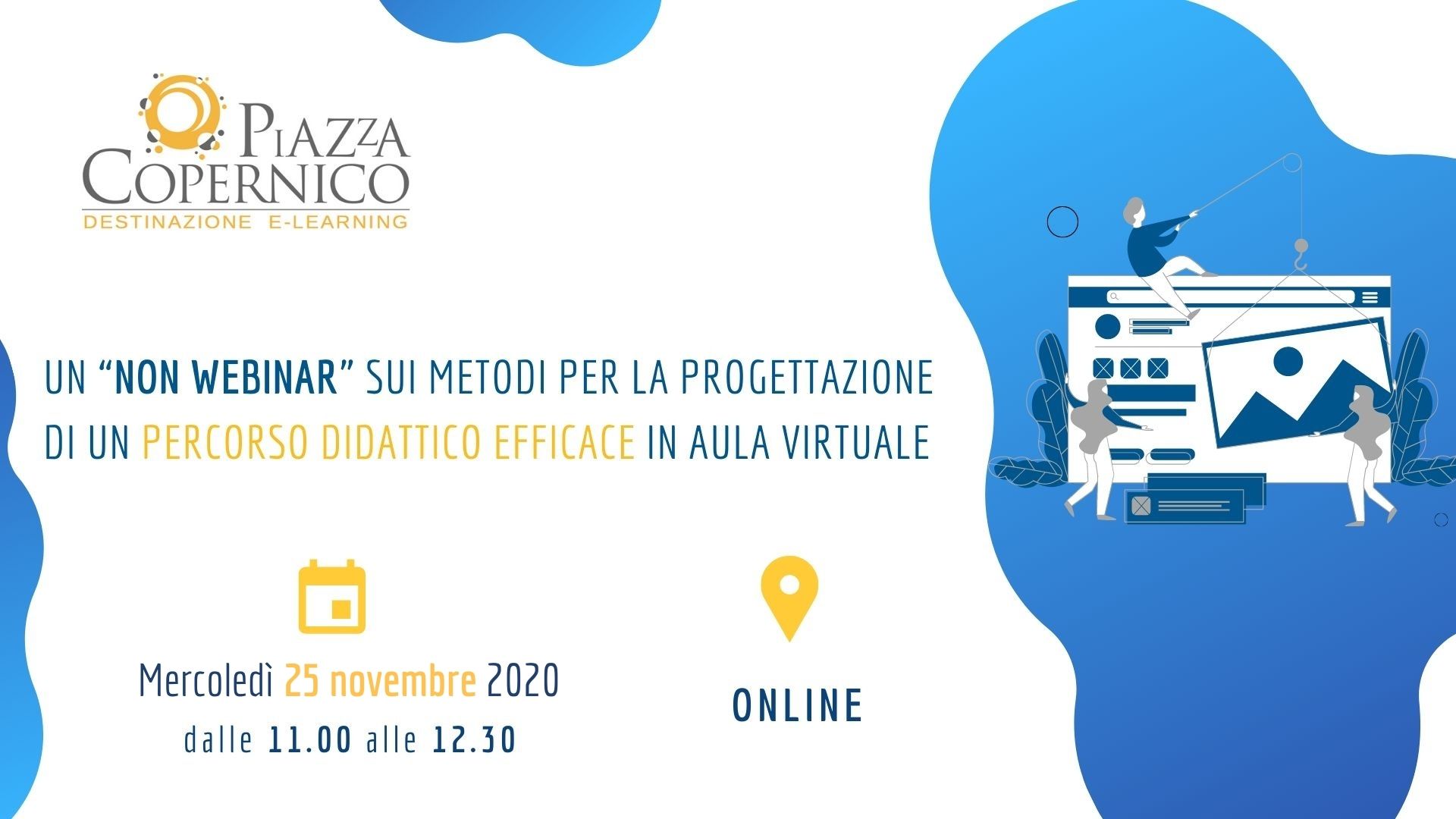 Given the great interest aroused before the summer by the three editions of the "non Webinar" Webinar, for those who were unable to register, we propose a 4th edition.
The digitization of a classroom, although through the immediacy of the webinar, it is not a natural step.
Many stimulus dynamics and classroom monitoring are objectively different for the teacher, and sometimes more complex.
The challenge is to create one ad hoc didactic planning, and to be able to maintain an effective relationship level, preventing the typical fatigue of these communication tools, and the risk of poor participation.
A guided reflection to set up a training methodology within web-conference environments.
Some of the topics covered:
Webinar: a single method?
The remote dimension of the participant and the teacher
Take care of learning
Participation barriers and inclusion strategies
Webinar conduct: between time management and teaching styles
Relevance of design and work tools
LIMITED SEATS
REGISTER NOW .