Digital Educational Accessibility
An e-learning training product cannot be inclusive if it is not accessible.
Right from the design of the product we must be aware of the fact that everyone can find themselves in a situation of exclusion, permanent or temporary/situational.
Guaranteeing accessibility therefore consists in using a series of techniques, tools and devices that allow anyone to use the digital training product.
Comenius Award 2023
28th EDITION COMENIUS EDUMEDIA AWARD 2023 – Comenius EduMedia Siegel Award – Category "Berufliche Aus- und Weiterbildung"
PIAZZA COPERNICO won an award Comenius-EduMedia-Siegel, assigned to the Prototype of e-learning environment for the provision of accessible courses, in the category "Berufliche Aus- und Weiterbildung" (vocational education and training).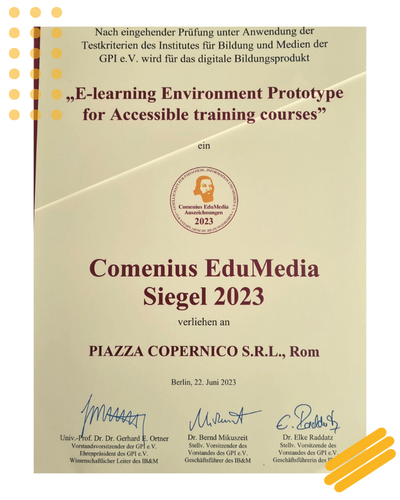 Excellence of AIF 2023 Training
Mention President of the Jury Sergio Bellucci relative to Project "Anti-fragility and accessibility: a combination in favor of the sustainable growth of organizations" created for Enel.
The course was developed according to the WCAG 2.0 AA accessibility principles (The Web Content Accessibility Guidelines 2.0 Level AA, the main guidelines established by the World Wide Web Consortium to make web content more accessible to people with disabilities), thus guaranteeing use of the episodes to all those who use assistive technologies or specific computer configurations due to disability or inadequate environmental conditions.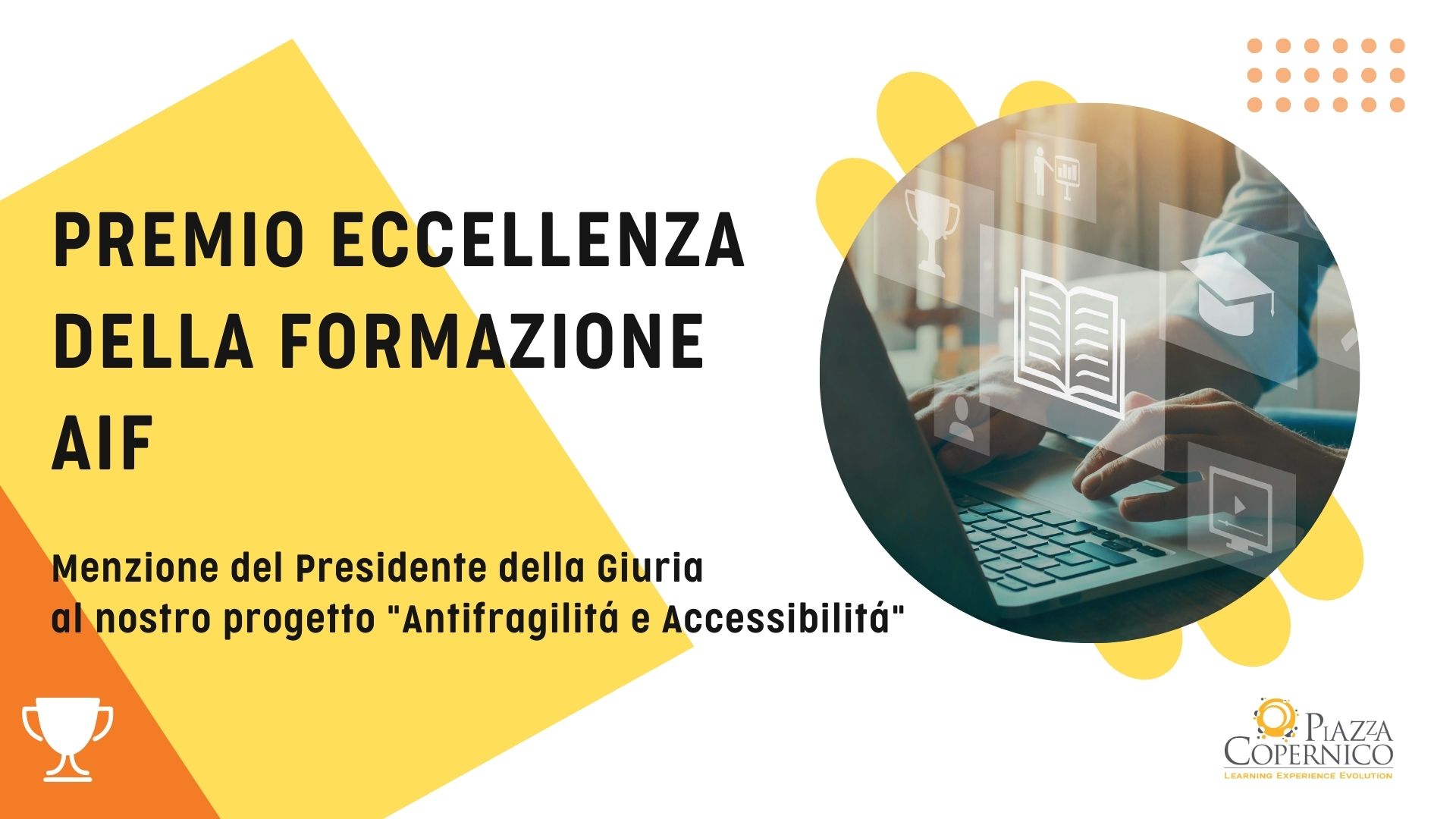 Sponsorship Accessibility Days 2023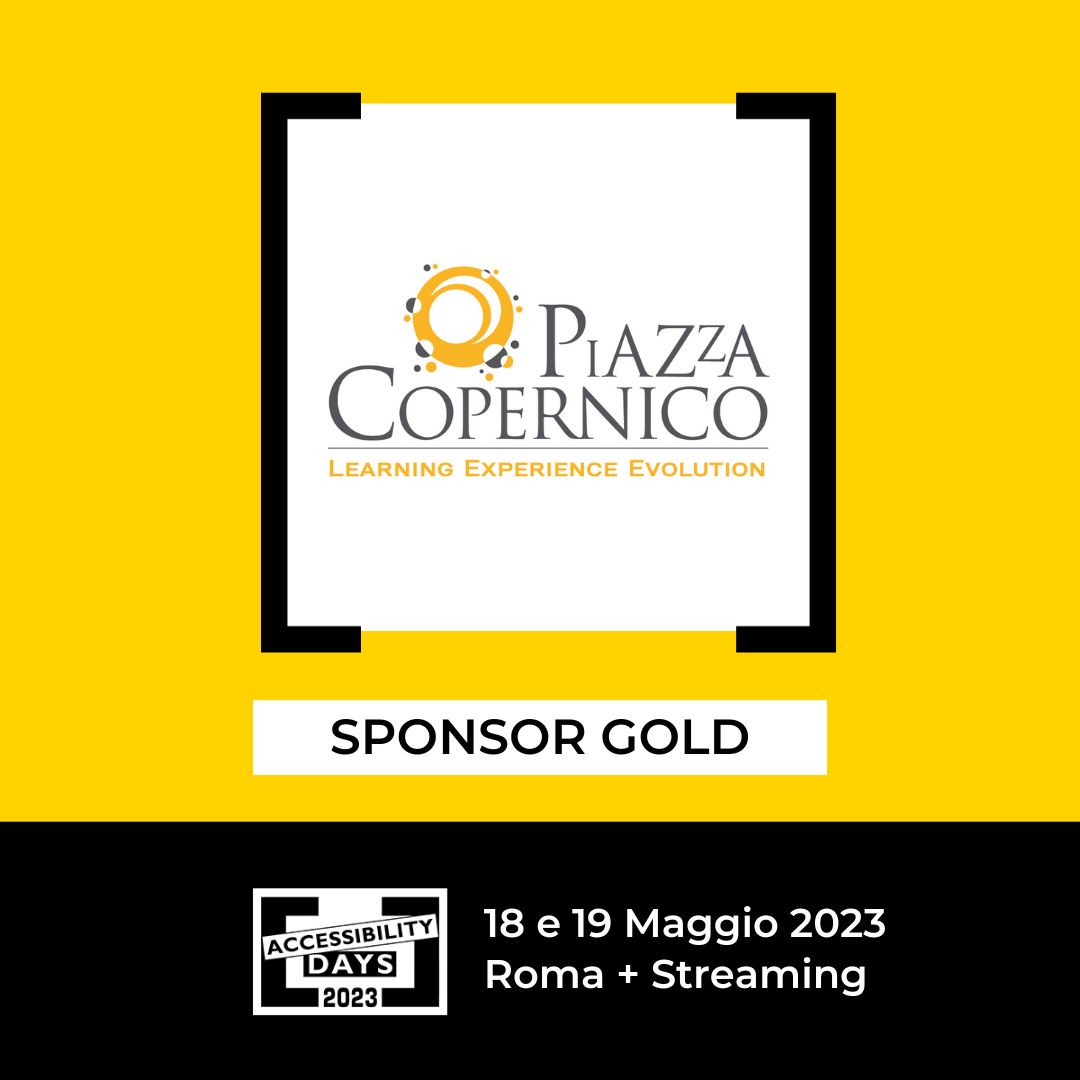 Piazza Copernico gold sponsor of the Accessibility Days which were held in Rome on 18 and 19 May 2023
MILAN DIGITAL WEEK 2023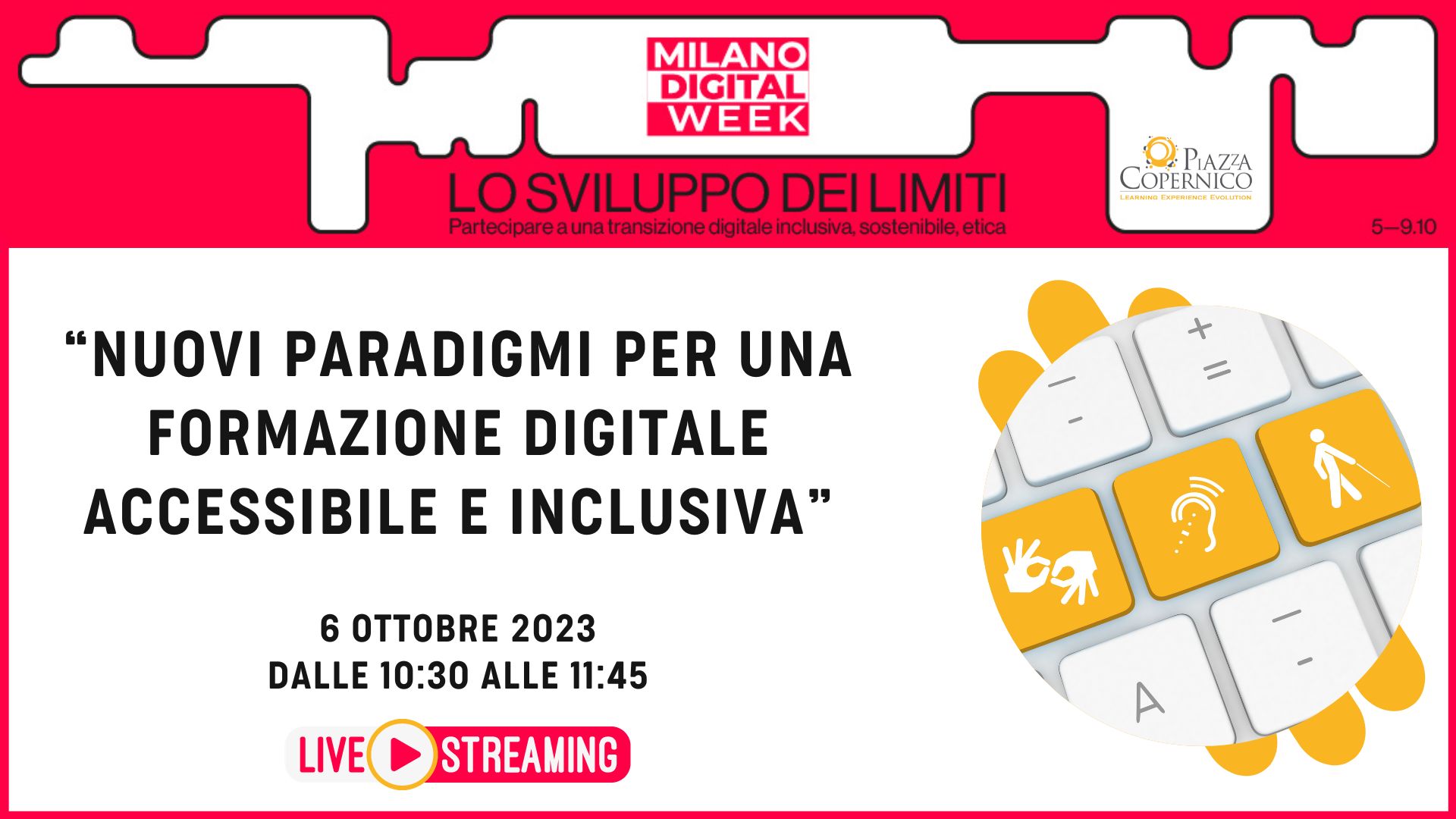 "E-LEARNING AS A TOOL FOR INCLUSION: HOW TRAINING CAN BECOME AN ENGINE OF CULTURAL CHANGE"
ONLINE WEBINAR "A HUMANISTIC APPROACH TO DIGITAL EDUCATIONAL ACCESSIBILITY"