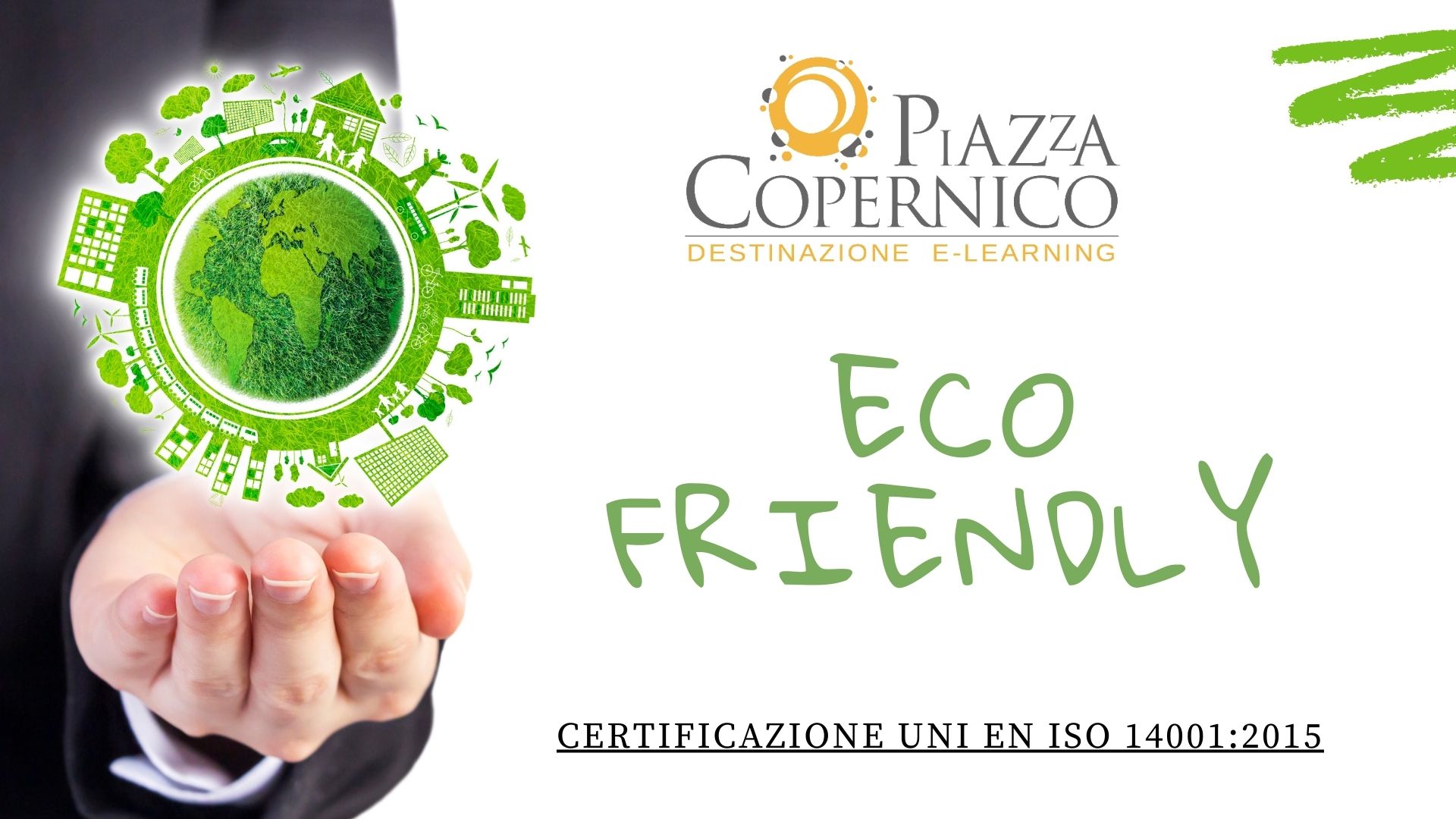 PIAZZA COPERNICO CHOOSES TO IMPROVE ITS ENVIRONMENTAL MANAGEMENT SYSTEM WITH UNI EN ISO 14001: 2015 CERTIFICATION
ISO 14001 is a international standard not mandatory, voluntary membership, applicable to any type of public or private organization, which specifies the requirements of an environmental management system.
It does not certify a particular environmental performance, nor an exceptionally low environmental impact, but it ensures that the certified organization has the willingness to conduct an adequate management system to monitor the environmental impact of its activities, and to improve it in a coherent and above all sustainable way.
The decision to obtain the ISO 14001: 2015 it is always the result of voluntary choice of a company that decides to establish, implement and systematically improve its own environmental management system.
To comply with ISO 14001 it was in fact necessary:
realizzare an environmental analysis, that is to reach an in-depth knowledge of the environmental aspects (emissions, use of resources, etc.) to be managed, and to evaluate their impacts;
define a corporate environmental policy;
establish specific internal responsibilities regarding the environment.
We are also convinced that having a certified environmental management system, in addition to constituting a commitment to the environment in which we live and work, is also one stool of creation and maintenance of company value and assets, e may allow us in the future to obtain a series of advantages both in terms of rreduction of waste (consumption, energy resources, etc.), both in terms of bureaucratic and administrative simplification.
The formalization of a environmental policy is the definition of ours mission towards the environment.
From today the attention that PIAZZA COPERNICO has always dedicated to the environment is transformed into a formal and systematic commitment.