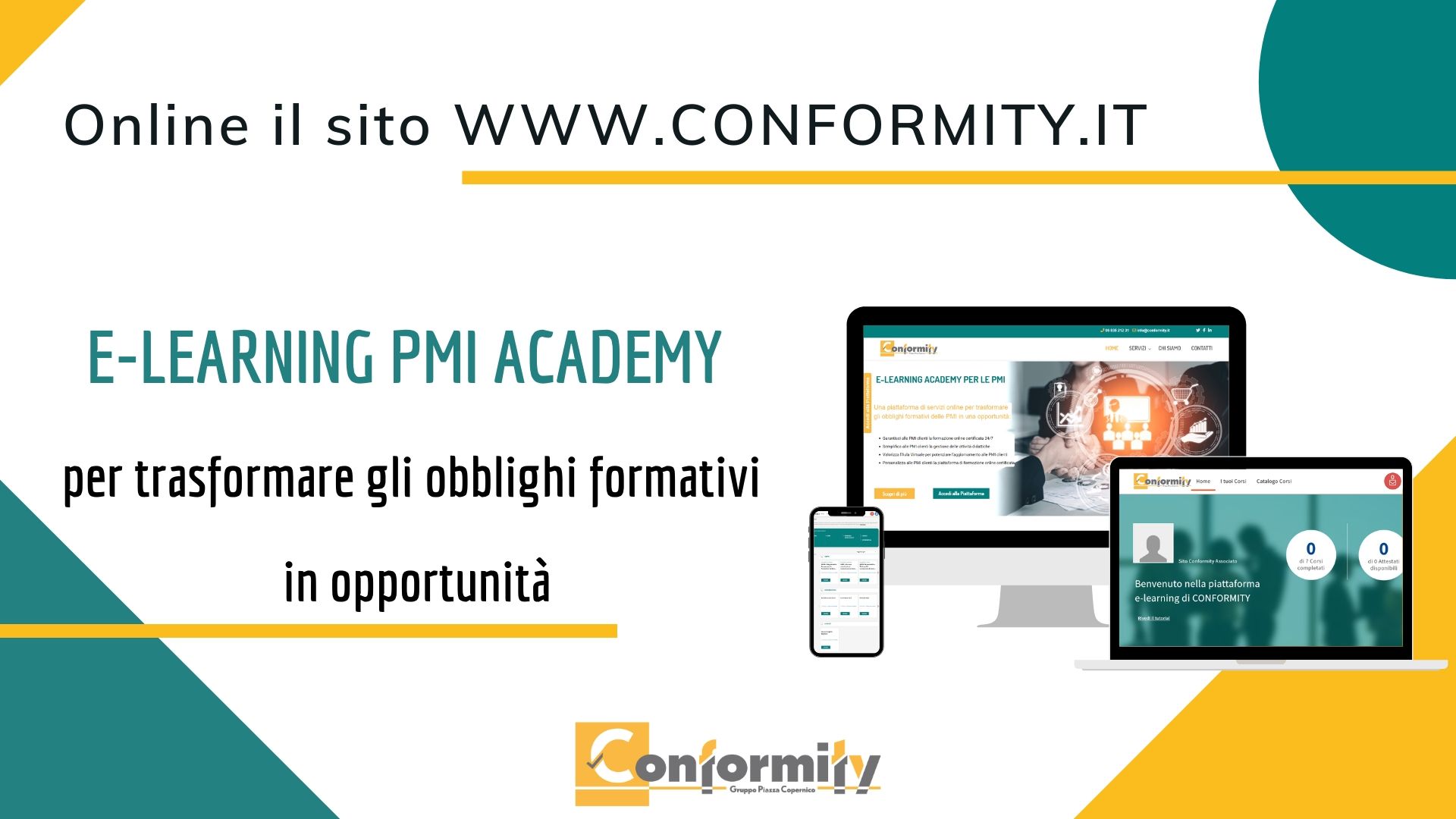 CONFORMITY is a SPIN-OFF of COPERNIC SQUARE, a leading company on the Italian e-Learning market, created to meet the training needs of the human capital of Italian SMEs, constantly evolving due to the processes of DIGITAL TRANSFORMATION production economies and the willingness to restart after the pandemic COVID-19.
Although the demand for Hard & Soft Skill is high in Italian SMEs - especially by those with more than 10 employees, who need to embrace the philosophy of Industry 4.0 and e-Commerce to relocate with the MADE IN ITALY brand in international markets - the small size and limited budget do not allow the creation of internal ACADEMY, as is the case for large companies or brand best known.
And it is starting from the unmet need that COPERNIC SQUARE, a provider of educational solutions for years tailor made and quality for large companies, has chosen to create CONFORMITY e-LEARNING SME ACADEMY, a digital platform specializing in SMEs where, however, you can enjoy the same:
innovative technology,
wealth of services,
educational quality,
affordability,
like that paid to large companies, banks and insurance companies, utilities and brand internationally known.
CONFORMITY guarantees SMEs all the added values
that PIAZZA COPERNICO has been supplying to large companies for years
in training
It is not the only novelty.
With the'e-LEARNING SME ACADEMY CONFORMITY wants to address above all to those who are the pivot of innovation and consultancy in the world of SMEs: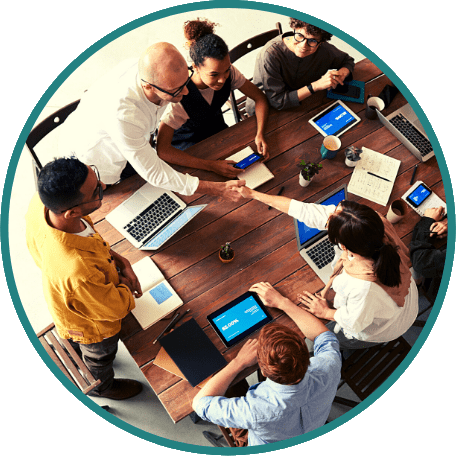 ASSOCIATIONS CATEGORY
Employer organizations or joint bodies that already join SMEs, companies or professionals in various capacities, offering their members various services.
The goal is to expand the catalog of services provided, enabling its members to create a specific internal training ACADEMY, or to offer training services directly to their users.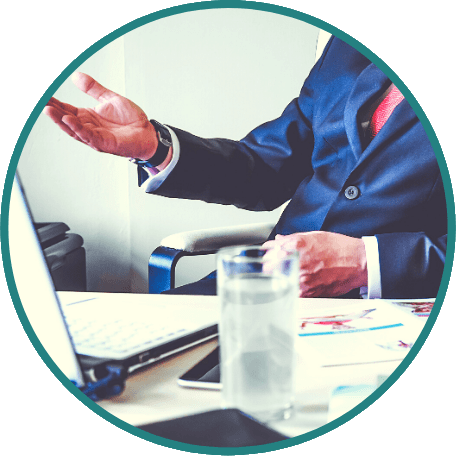 SOCIETY FOR CONSULTANCY
Subjects experienced in certain contents or present in certain market segments.
The objective, in addition to expanding the services provided to client SMEs, is the possibility of creating agreements for the co-production and marketing of new e-Learning courses, without initial investments if not their own skills.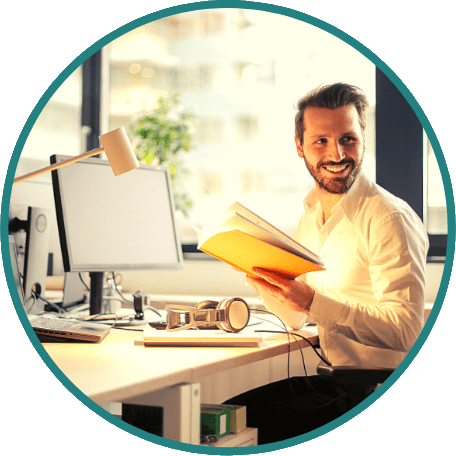 PROFESSIONALS CONSULTANTS
Subjects who are interested in directly accessing the training services for their own use, or create ACADEMY for their SME clients.
Agreements for co-production and marketing of new e-learning courses can also be made for consultant professionals.
Primary objective of partnership I say transform training obligations into opportunities, becoming active players in the field of digital training and expanding the catalog of services offered to associated SMEs and / or customers:
CERTIFIED COURSES to fulfill the training obligations provided for by Italian legislation for SMEs, with the release of the relative certificate by accredited bodies;
TAX CREDIT to allow SMEs to take advantage of tax advantages related to training, such as those of, for example Industry 4.0;
FINANCED TRAINING to guarantee the enhancement of the human capital of SMEs based on company or general plans managed by Joint bodies o Interprofessional funds;
CONTINUOUS UPDATE on the regulations or on Soft-Skill required by digitalization and technological innovation processes.
What services CONFORMITY offers with the e-LEARNING PMI ACADEMY
CATALOG OF E-LEARNING COURSES ALREADY AVAILABLE
Availability of a Catalog of online courses already developed by COPERNIC SQUARE, ready and available on the platform, on many cross-cutting themes of common interest;
Lots of titles on Job Security, on the paths of Mandatory training (credits to professionals, Ivass and Consob), paths for access to tax benefits (Industry 4.0), courses on topics of cross-cutting interest;
Catalog constantly enriched thanks to continuous development of new titles;
All courses include the release of a certificate of attendance (compliant with the standard in the case of compulsory training courses)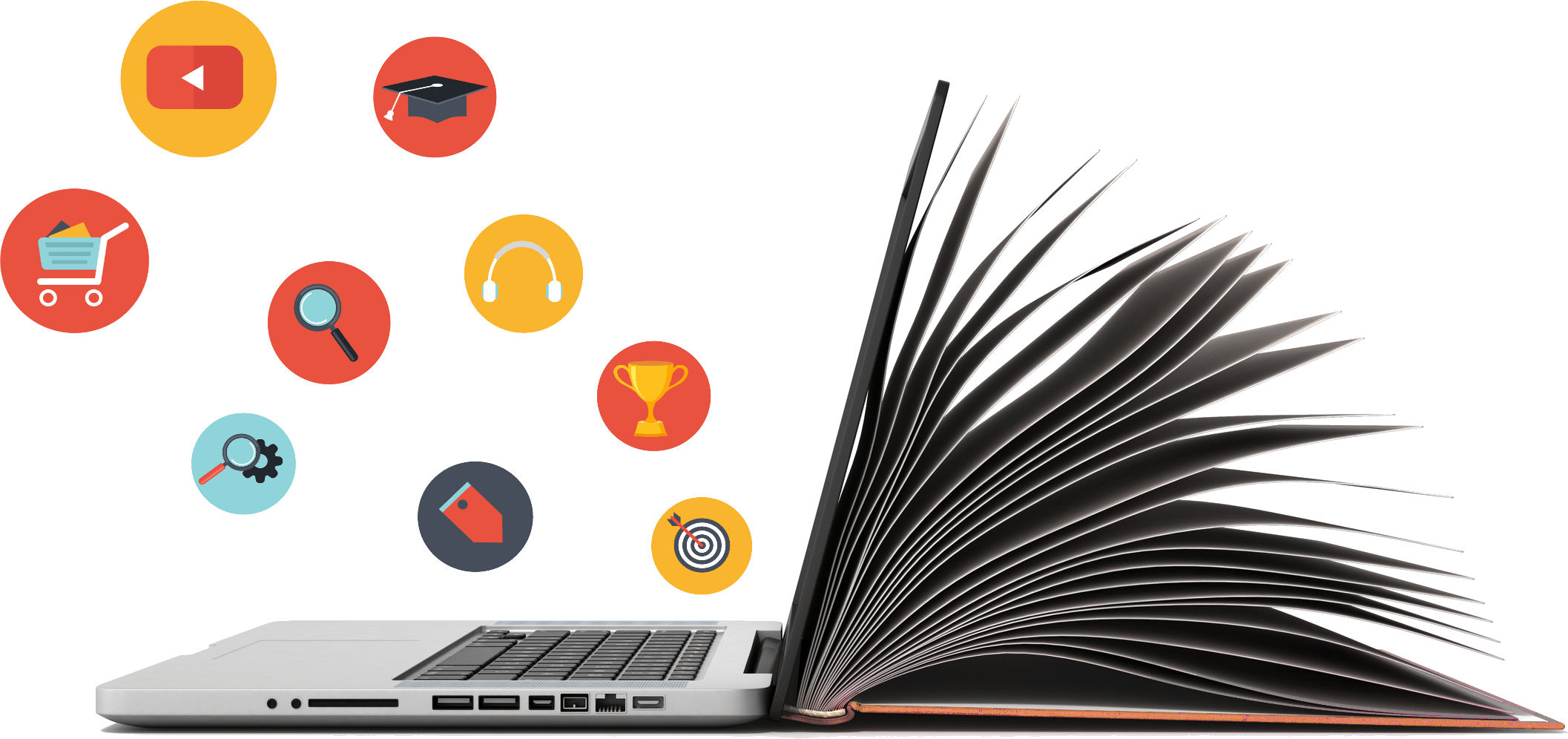 LMS PLATFORM ON THE "CLOUD" TO INCREASE MANAGEMENT CAPACITY
Management of Training booklet and registries customers;
Setting up the Training calendar of users e Alert nearing deadlines;
Generation of Course statistics and reports for the reporting of the activities provided and the production of Participation certificates.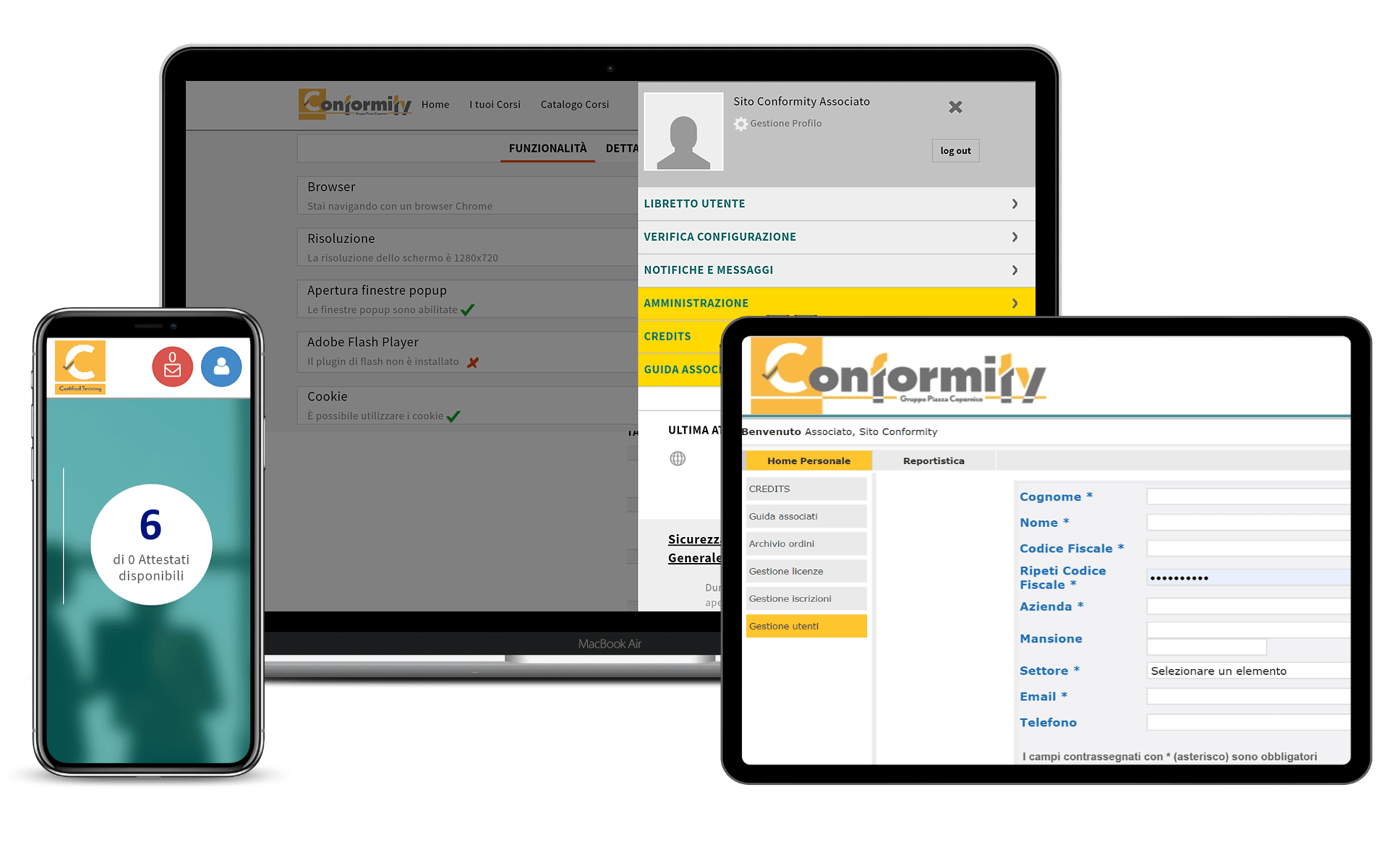 CREATE AND RESELL YOUR OWN E-LEARNING COURSES
Ability to create an e-Learning course using own materials (documents, videos, recordings), independently choosing the price resale to client SMEs;
Ability to trace the formation of users, releasing thecertificate of attendance;
Resell your course e-Learning to other subjects using the platform;
Co-design and resell together with CONFORMITY your courses or your FAD.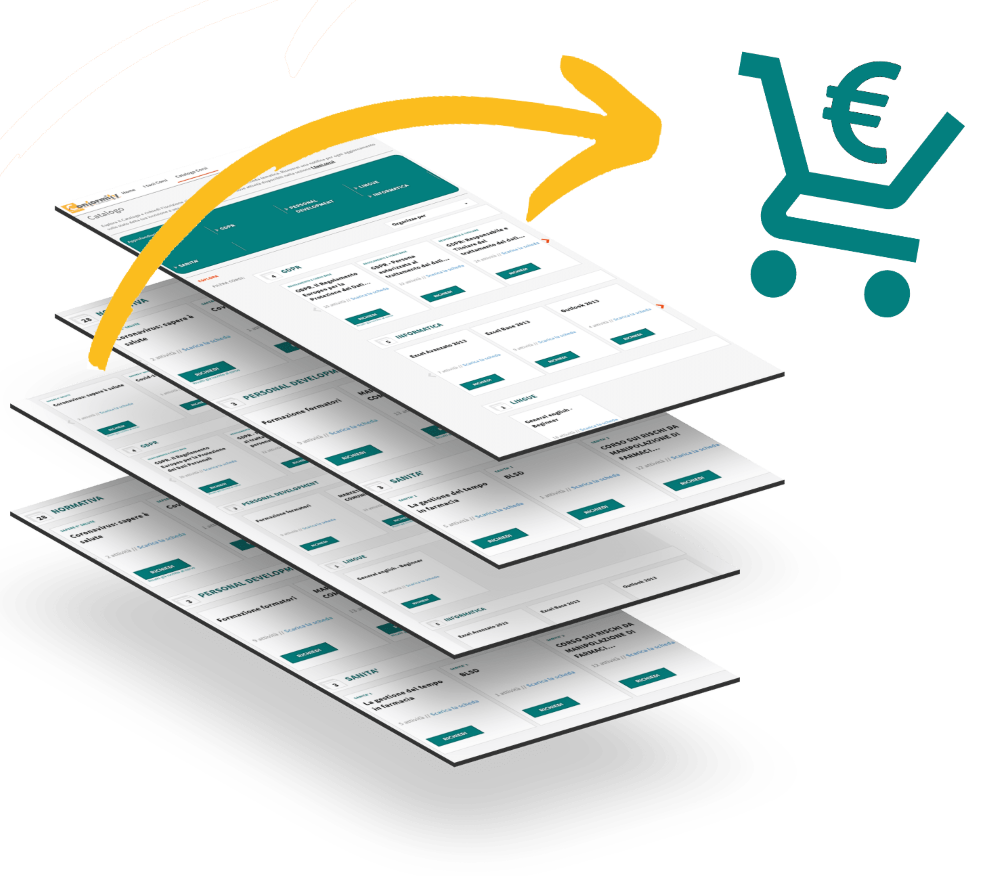 ORGANIZE AND CONDUCT WEBINARS OR EVENTS IN VIRTUAL CLASSROOM
Rent of a Virtual Room to organize events, manage the meeting and communicate with client SMEs;
Event planning with the possibility of trace the training provided;
Registration of the event and possibility of to market the Webinar, also in partnership with Conformity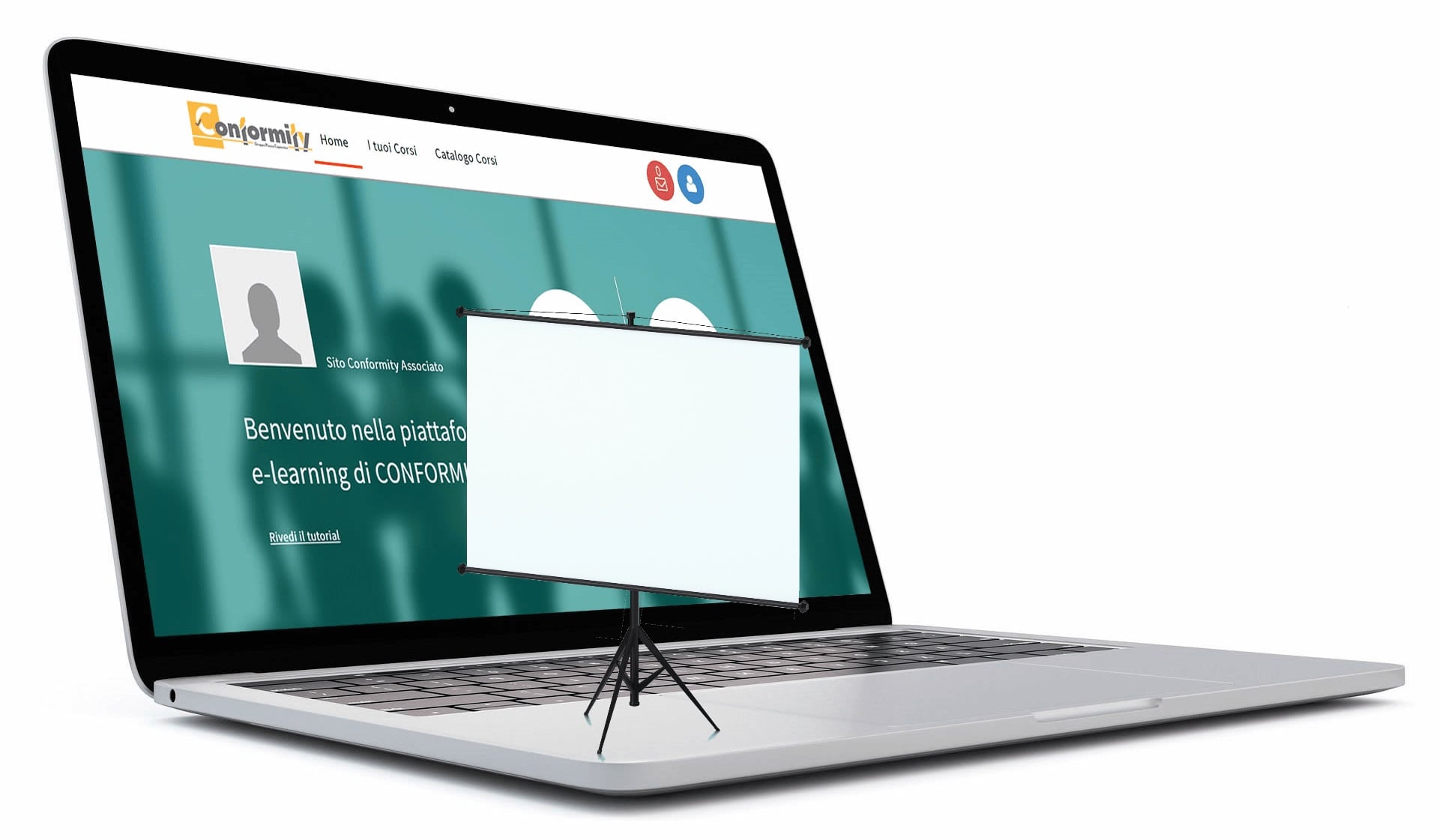 Anyone, without initial investment, can create one
eLEARNING ACADEMY for client SMEs.
To access the platform no subscription is required o business plan: YOU PAY ONLY ON CONSUMPTION, with discounts over 40% for purchases of TICKET for courses and services (valid for 12 months from purchase).
AND IF ALL THIS IS NOT ENOUGH ...
CONFORMITY offers extra services for the needs of individual SME clients:
VIRTUAL GYMS OR GAMING
Realize training courses based on the approach of Serious Game or of Gamification for large numbers for SME customers. Install Virtual gyms where to make employees of client SMEs "train" in the use of technologies, machines or leadership.
SOFT SKILL
It organizes a continuous training course on the new technical and cultural skills necessary to manage the Digital innovation or the Smart Working of SME clients.
CREATE AD HOC COURSES
Meets the specific or sectoral needs of client SMEs: products tailoring made exclusively or shared for entire production categories.
CREATE PARTNERSHIP COURSES
Design and build in partnership training courses that respond to specific needs of SME clients: the revenues from the sale of the courses will be shared.