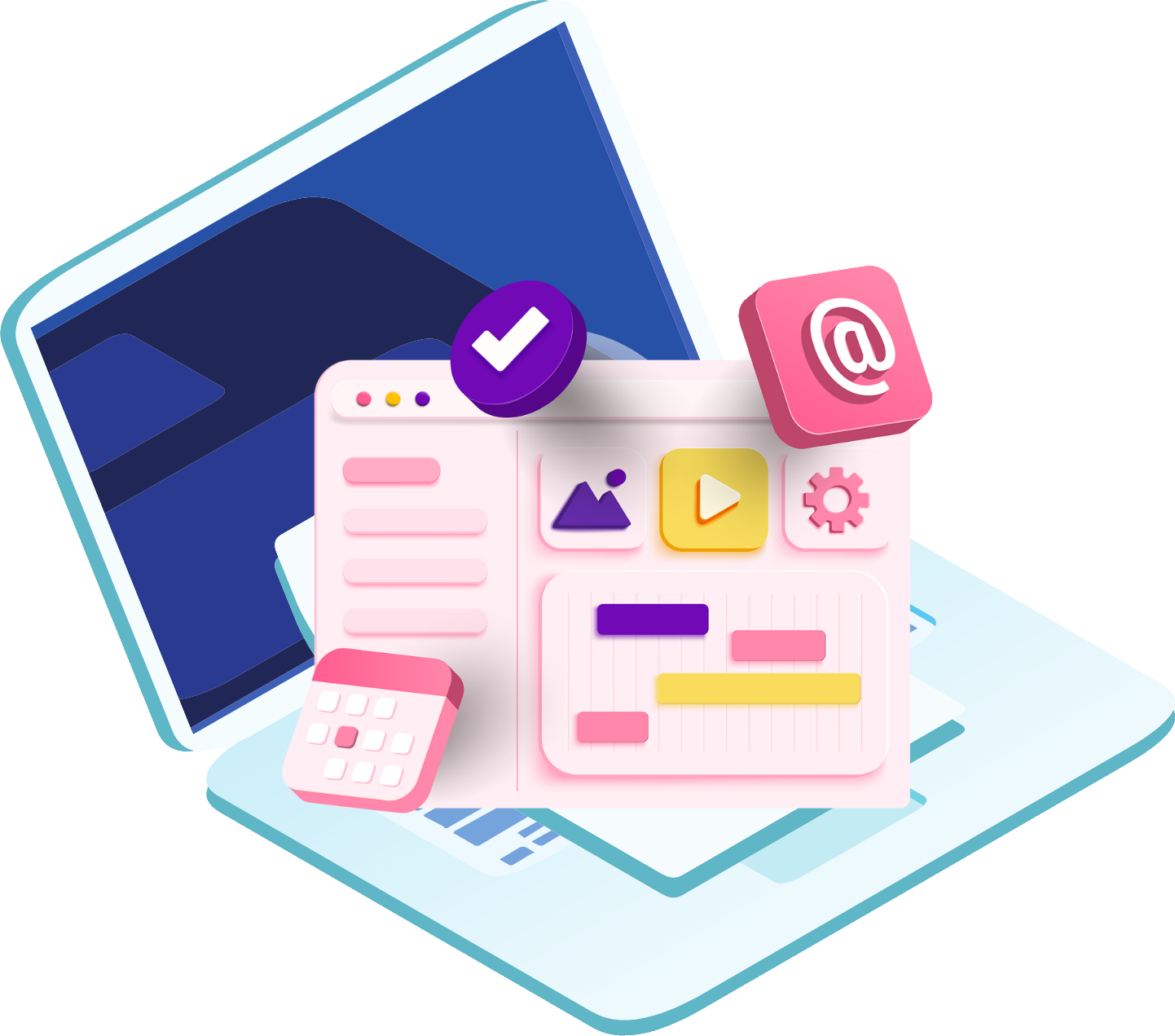 DIGITAL SKILLS COURSES
According to the definition formulated in the Recommendations of the European Parliament, Digital competence is defined as "knowing how to use information society technologies (IST) with confidence and a critical spirit for work, leisure and communication".
Digital Skills are therefore the set of skills in managing and adequately addressing information and communication technologies.
It then goes from basic digital skills (like knowing how to use a computer) to those more specialized and related to professions (such as those relating, for example, to software development).
Digital skills are one of the priorities of the European Union, and 27% of total resources of the National recovery and resilience plan  are dedicated to the digital transition.
Our online catalog does not include training for ICT specialist skills, dedicated to figures who work within ICT structures, but is dedicated to transversal training at two levels:
digital literacy

: the minimum of Digital Skills that each person must possess to adapt to the digitization of the social context

digital skills for work

: the ability to know how to use IT tools in everyday work, regardless of the business function
TRAINING PATH ON DIGITAL TRANSFORMATION
FOR SMEs
TRAINING PATH ON DIGITAL SKILLS
FOR PUBLIC ADMINISTRATION
| Course Title | Duration (hours) | |
| --- | --- | --- |
| IT architectures | 2 | Sheet |
| Behavioral & Social Engineering | 2 | Sheet |
| BLOCKCHAIN: an innovative and revolutionary technology at the service of ethical, transparent and responsible behavior | 1 ½ | Sheet |
| GOOGLE Docs | 3 ½ | Sheet |
| GOOGLE Sheets | 6 | Sheet |
| GOOGLE Workspace | 1 | Sheet |
| GOOGLE Presentations | 3 | Sheet |
| GOOGLE - COMPLETE PATH | 13 | Sheet |
| Cyber ​​security | 1 | Sheet |
| Cyber ​​risk mitigation: how to protect yourself and organize the security of company data. Accessible Course AA | 3 | Sheet |
| Cyber ​​risk mitigation, a technical analysis. Accessible Course AA | 3 | Sheet |
| The 5G revolution | 1 | Sheet |
| Tecnostress, Zoom Fatigue and Digital Burnout | 3 | Sheet |
| Dysfunctional digital sexuality | 2 | Sheet |