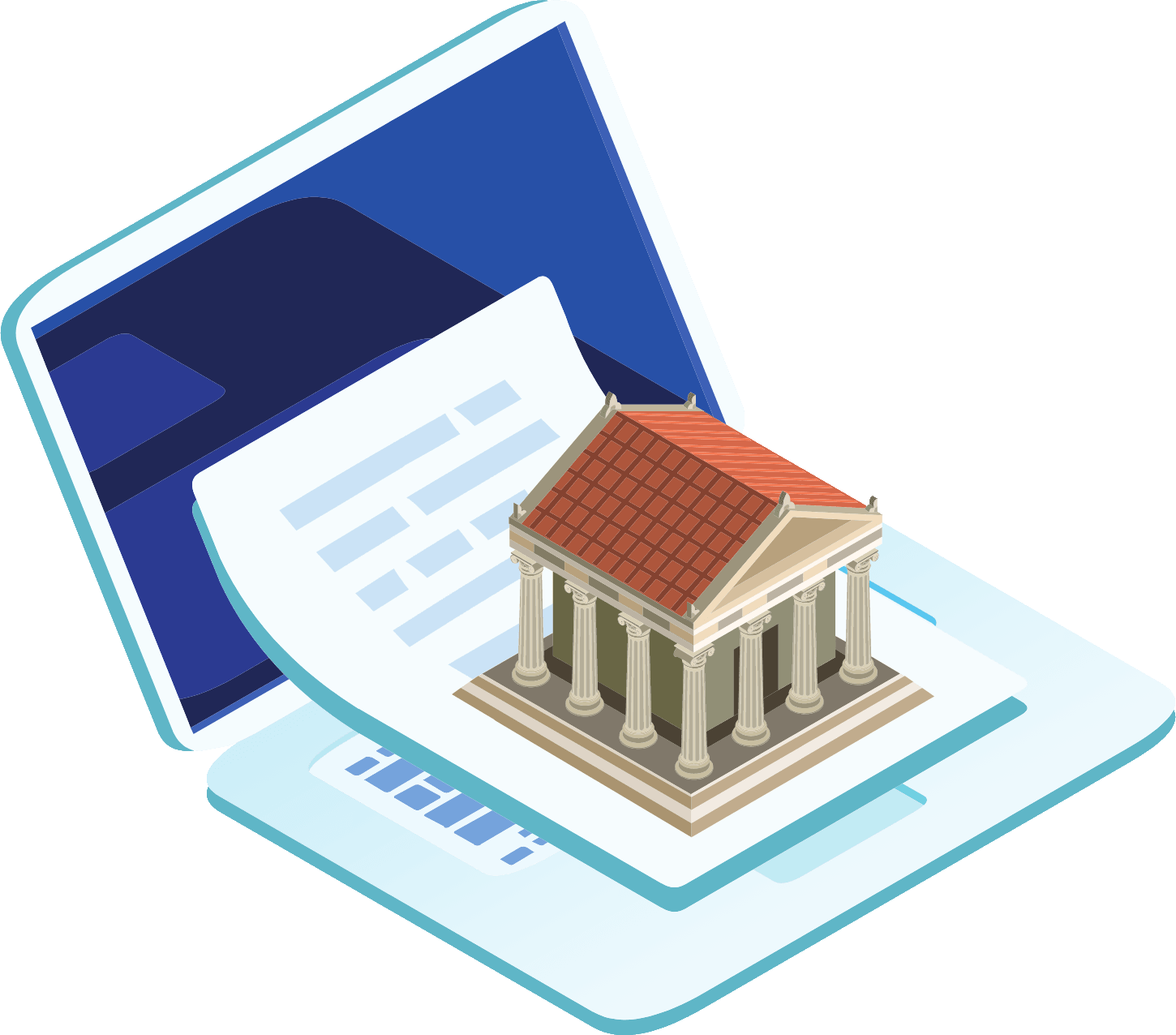 THE CATALOG OF COURSES FOR IVASS AND CONSOB TRAINING
Insurance operators are subject to the IVASS certification of training or updating activities carried out annually.
Piazza Copernico offers a rich catalog of online courses for Ivass and Consob training, constantly updated with sector experts and made according to IVASS specifications.
The online courses for Ivass training and Consob they can be activated on the LMS platform Labe-l Academy or on the customer's LMS, through the release of a package of licenses sized on the customer's training needs.
They can be purchased with different price ranges for the number of users required and duration of activation.
At the end of each course there is, according to the provisions, a final evaluation test.
For courses used on the LMS platform Labe-l Academy of Piazza Copernico, at the end of the study a certificate of attendance is issued, which details the topics covered and complies with the requirements of the Ivass and Consob training.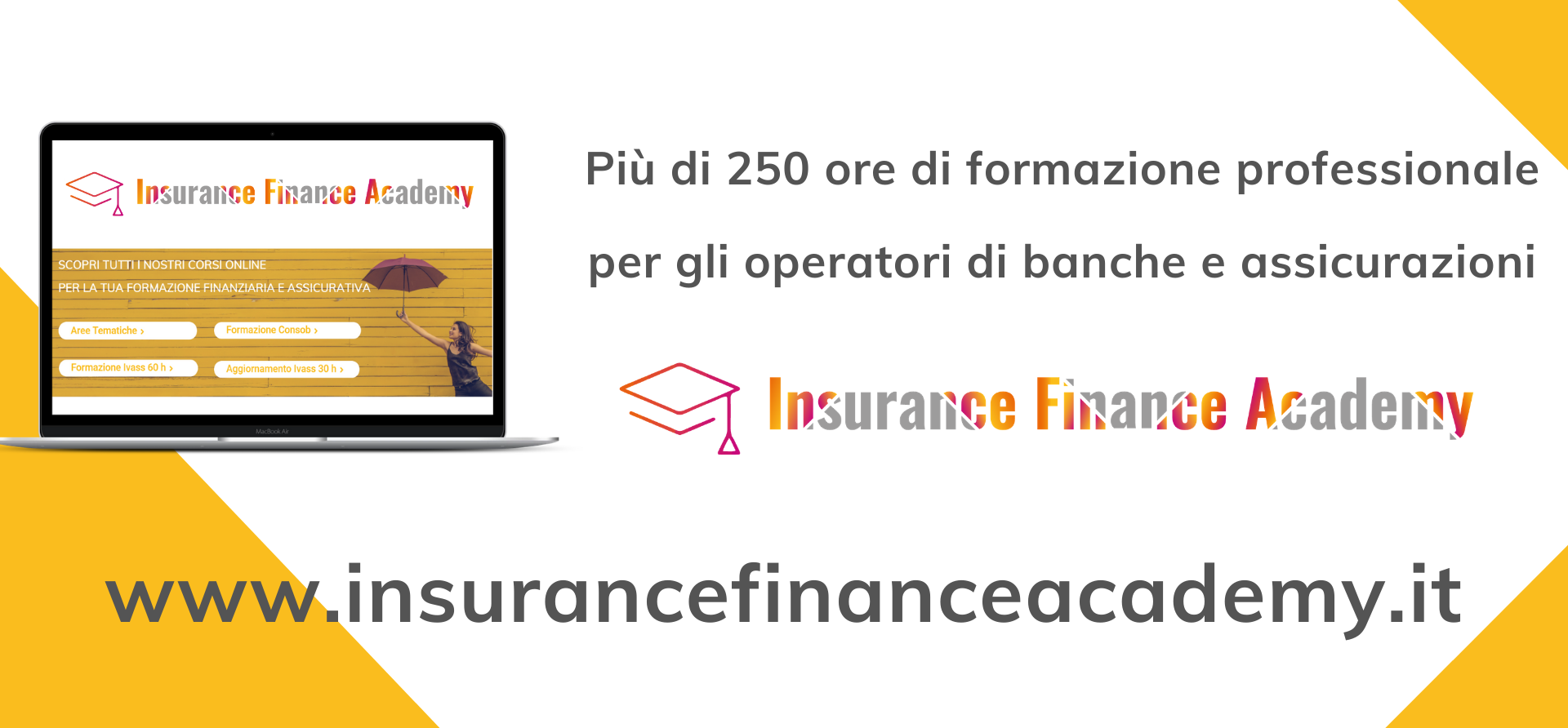 Visit our website specifically dedicated to online training for Ivass and Consob
Our online courses for Ivass - Consob training
Click 2 times higher to filter the courses according to your needs
Title
course
Duration (hours)
Ivass 60 hours
Ivass 30 hours
Consob
Market risk and returns analysis
6
X
X
Sheet
Marketing approaches to customer engagement
1
X
Sheet
Basics of Risk Management
1
X
X
Sheet
Business Writing
1
X
Sheet
Blockchain: an innovative and revolutionary technology at the service of ethical, transparent and responsible behavior
1''
X
X
Sheet
Operating cycle and accounting elements
2
X
X
Sheet
Understanding the customer and his needs
1
X
X
Sheet
Effective communication
1
X
Sheet
Insurance contract - 6 hours
6
X
X
Sheet
Costs and charges of mutual investment funds or asset management charges
1
X
X
Sheet
From traditional marketing to digital marketing
1 ½
X
Sheet
Experiences in sales techniques
2
X
X
Sheet
Sustainable Finance and EU 2088 Regulation
1
X
X
Sheet
Mutual funds: Assogestioni's classification and Mornin Stars' valuations
1 ½
X
Sheet
GDPR - The European regulation for the protection of personal data 2016/679
3
X
X
X
Sheet
Time management
1
X
Sheet
The risks of investment products
1 ½
X
X
Sheet
Fintech: opportunities and risks for the financial system
5
X
X
Sheet
Regulatory framework
½
X
Sheet
Insurance brokerage: insurance companies and operating schemes
3
X
X
X
Sheet
Investments and investors: a period analysis
6
X
X
X
Sheet
Cyber ​​Security
1
X
X
Sheet
Separate management and revaluable policies
1
X
Sheet
Cyber ​​risk mitigation, a legal analysis
3
X
X
Sheet
Cyber ​​risk mitigation, a technical analysis
5
X
X
Sheet
The TPL policy: from the standard to the technique
2
X
X
Sheet
The profitability of the agency
1
X
X
Sheet
The relationship with the customer
1
X
Sheet
The negotiation relationship with the customer
3
X
X
Sheet
The ex-post reporting introduced by the Mifid 2 directive
1''
X
X
Sheet
Civil liability
1
X
X
Sheet
Consumer protection
4
X
X
X
Sheet
Privacy protection - Update to the GDPR
1
X
X
Sheet
Asset protection by virtue of new family structures
5
X
X
X
Sheet
The art of negotiation
1
X
Sheet
Personal injury insurance
1
X
Sheet
Long Term Care (LTC) insurance
1
X
Sheet
The new forms of pre-contractual information
2
X
X
X
Sheet
The distribution of insurance investment products: IBIPs
6
X
X
Sheet
The theft policies
1
X
X
Sheet
The fire policies
1
X
X
Sheet
The ethical balance in the proposal to the customer
1
X
X
X
Sheet
The importance of portfolio diversification from the perspective of customer protection
6
X
X
X
Sheet
Customer engagement in the digital marketing era
1
X
Sheet
Market abuse
2
X
X
X
Sheet
Marketing and comunication
2 ½
X
X
X
Sheet
New investment and protection strategies with a view to zero returns
5
X
X
X
Sheet
Management planning and control
½
X
X
Sheet
Principles for the construction, selection and performance evaluation of the portfolio
6
X
X
Sheet
Main types of reinsurance cover
1
X
X
Sheet
Private Insurance
1 ½
X
X
Sheet
Investment products between tradition and innovation
6
X
X
Sheet
Operational and financial profiles of Index and Unit Linked policies
1
X
X
Sheet
Business lines and insurance coverage
4 ½
X
X
Sheet
General rules of conduct and management of conflicts of interest
1
X
X
X
Sheet
Savings and investment: advantages and disadvantages of the different options available
1
X
X
Sheet
Smart Working. When the work becomes agile
1
X
Sheet
Office 2013 suite: Word, basic Excel, advanced Excel, Outlook, Power Point
5
X
X
Sheet
Marketing tactics to act in the digital economy
2
X
Sheet
Telemarketing and Teleselling - Instructions for use
4
X
Sheet
Customer needs assessment
6
X
X
Sheet