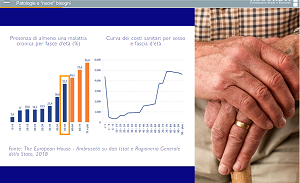 ROUTES: IVASS UPDATE - CONSOB TRAINING - OAM TRAINING
Ivass Thematic Area: Contractual and products
Ivass Area Module: 4. Consumer needs assessment
CONSOB Area of ​​Expertise: Letter C art. 18 ESMA Guidelines
For companies and professionals operating in the investment market, it is of fundamental importance to know your client, and to gather all the necessary information so that his protection can be guaranteed. In fact, the operation can be carried out when the customer is able to understand and support the risks associated with it. The course deals with these topics in detail, deepening all the aspects that follow.
Module 1 - Customer needs assessment - Part 1
The information to be requested from the customer

The provisions for understanding customers

Customer categories

Information and adequacy

Arbitrator for financial disputes - Appeal 866

Arbitrator for financial disputes - Appeal 2717

ACF and appeals relating to the investment advisory service

End of Module TEST
Module 2 - Customer needs assessment - Part 2
Aging and demographic structure

Pathologies and "new" needs

The socio-health costs of chronic diseases

What affects customer needs

End of Module TEST

Exercise
FINAL TEST
Acrobat Reader
PDF documents are exported for version 5 but are compatible with later versions of Acrobat Reader released up to the date of update of this file.
Browser
Internet Explorer 10

Internet Explorer 11

Mozilla Firefox

Google Chrome
JavaScript enabled
Pop-up blocker disabled
Minimum video resolution
The courses are optimized for a 1024 × 768 display on PCs and tablets of at least 7 inches.
Speakers or headphones (in case of multimedia products)
DATA TRACKING METHOD: SCORM 1.2
Certification / Certificate
Final reports and certificate of use compliant with the provisions of the IVASS Regulation.
PIAZZA COPERNICO
Content edited by: Assoreti Training
Teaching: Sabrina Scarito