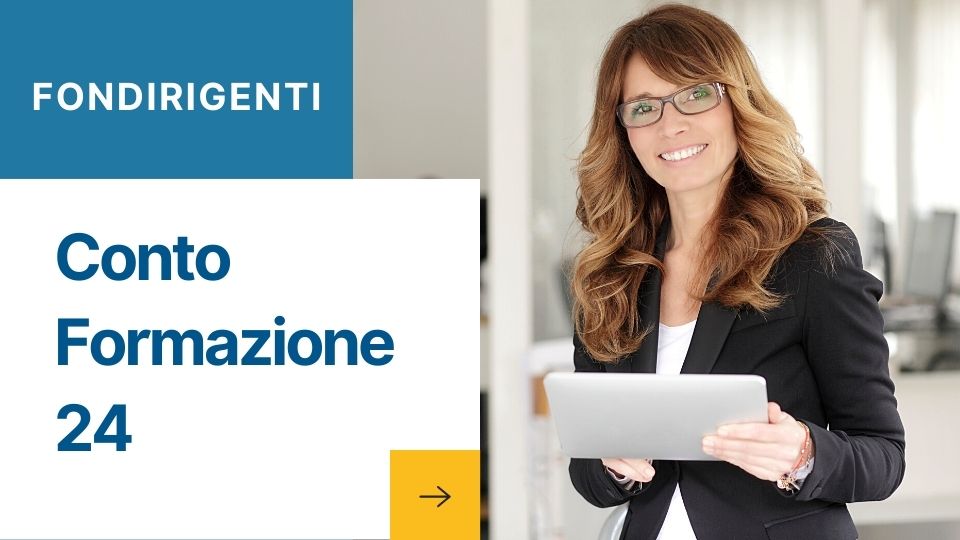 Update management skills in real time
All companies that have up to three executives can present their own formative plan to Fondirigenti through the tool "Account 24".
This tool allows companies to take advantage of a simplified procedure, which allows them to immediately satisfy the training need that emerged within management.
In this way Fondirigenti actually made it possible updating of skills in real time, transforming training into a real effective and strategic lever that allows companies to be competitive on the market.
Indeed through updating the managerial culture, the company can facilitate and support the immediate transformation of processes or products.
A simple procedure
The presentation of the project takes place completely online, without the need to send any paper documentation, unless later in the reporting phase.
The procedure allows the Fund to approve the plan within 24 hours of submission and, moreover, the online project can be completed up to the day before the start of activities.
Another important aspect, which contributes to the speed of the presentation, is the need not to share the plan with the category social partners; it is sufficient that the project is shared by the legal representative of the company and by the managers receiving the training.
PIAZZA COPERNICO makes available its experience in the use of training funds.
Contact us to proceed quickly in the presentation and subsequent reporting of your training plan.