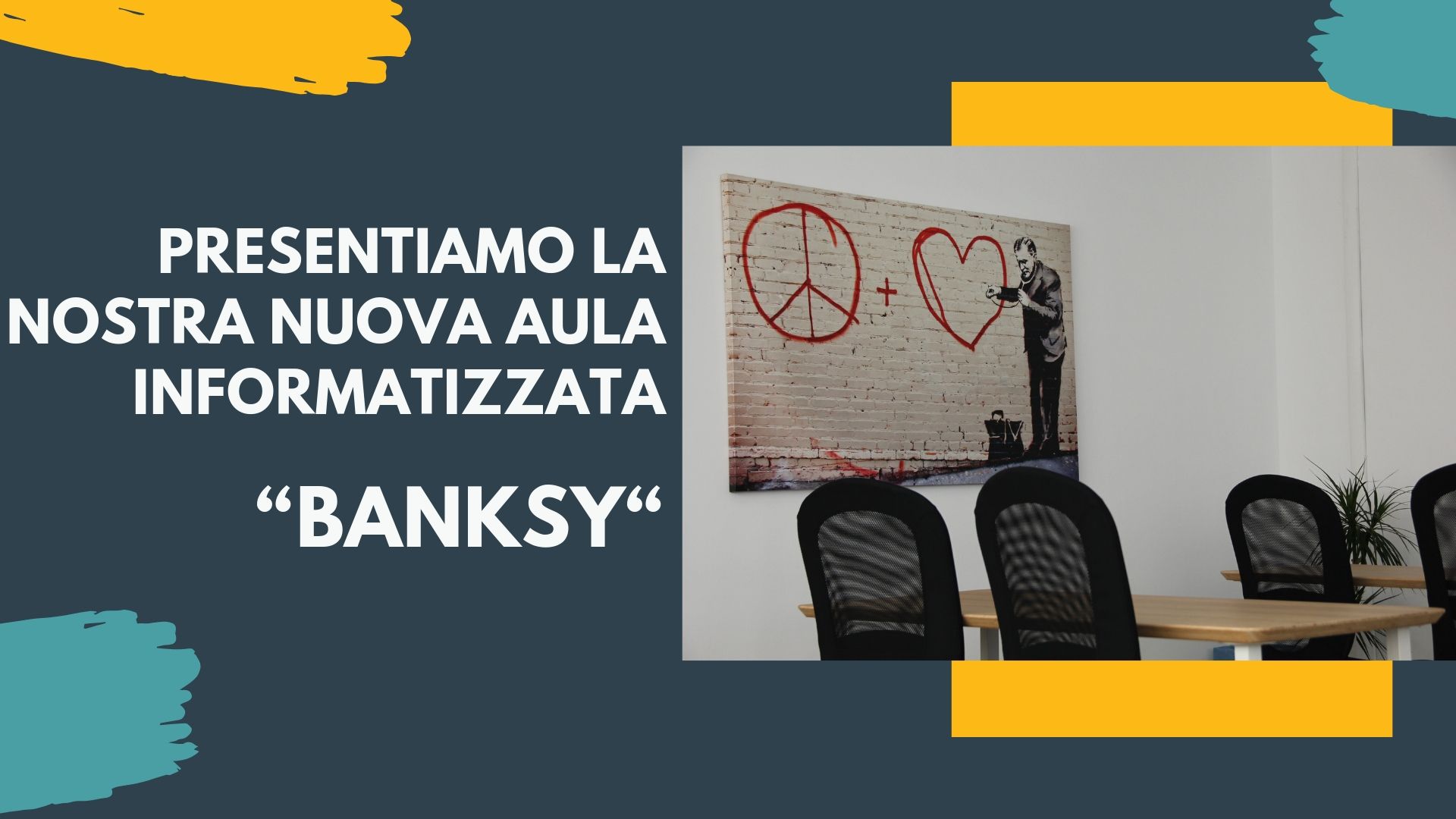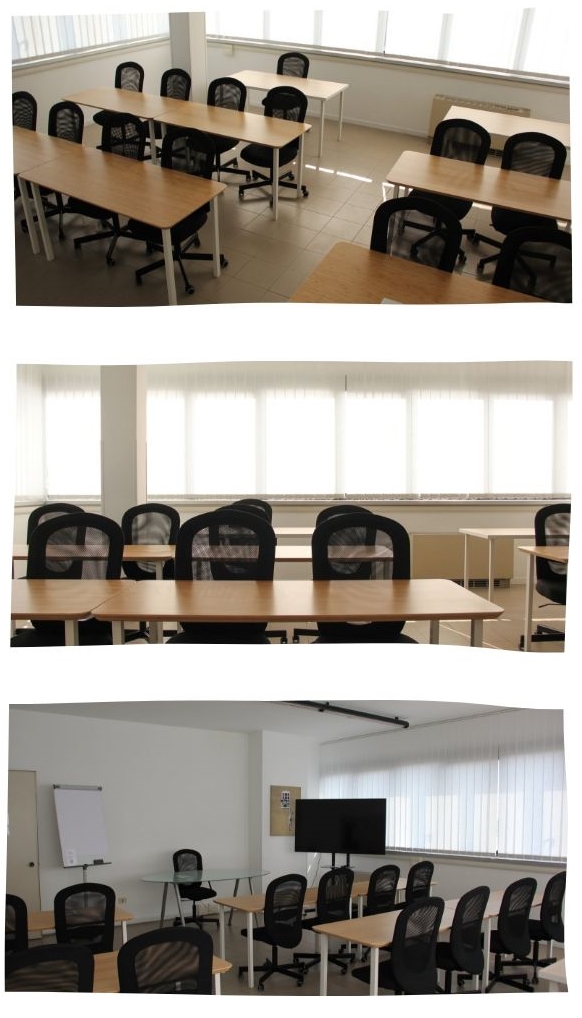 During the summer we set up and inaugurated our new computerized classroom, called Banksy for the presence of some beautiful reproductions of works by the famous English artist, considered one of the greatest exponents of Street Art.
Very spacious, very bright and with windows it is located in ROMA in our offices located in Via Francesco Gentile 135, which are equipped with all the facilities and also suitable for the disabled.
The space dedicated to welcoming the participants offers excellent natural lighting, elegant and modern furnishings, and thanks to a light and versatile set-up, it can be organized as a frontal or horseshoe classroom, or as a computer lab.
The Banksy classroom has a size of 46 m² and can comfortably accommodate up to 20 people, plus teacher station. It was organized for all courses that require a computer station for the participant; in this case the room is set up with computer stations, all equipped with a laptop equipped with a Windows 10 operating system, all the main programs and an Internet connection. However, it can also be used as a teaching room for classroom courses that do not require IT equipment.
The new classroom joins the named classroom Haring, dedicated to the American painter and writer, which has identical dimensions and characteristics.
The classrooms are obviously used for our internal courses, but when they are free - by reservation - both come made available for rent for all companies that need to organize courses or events on the territory of Roma.
For more information call:
or fill in the contact form