Gamification and Training
What advantages can Gamification offer on an experiential level?
The game and the active inclusion of the participant are not new in training, because the learning process itself has always required the individual to make a reasoned commitment.
Starting from this global training concept, it is clear that gamification cannot end with the simple decision of the rules of the game (scoring, badges ...).
To address the issue of gamification and its most interesting implications, it is worth asking:
Why is gamification chosen and what do organizations expect from an educational model based on experience?
The secret motivation (but not too much) of this choice lies in the need to "break" the routine from the classic or active training provided so far, to promote a renewed interest in learning processes and for a change of approach to training. Therefore, this "blowing up the table" brings all participants back to the starting line on training. Let's focus on this starting line: we will find digital natives and digital adults.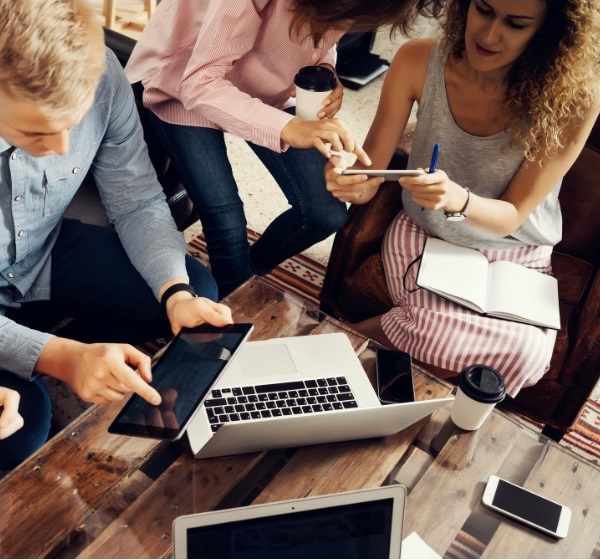 It is precisely in the change of work and of the characteristics of the workers that the second motivation for the choice of gamification arises. To facilitate the aforementioned changes, the greatest competence that can be acquired is that of using technology in a conscious and targeted way. Being digital not only as a productivity tool, but also to identify relevant information and share it with your colleagues: technology generates sharing.
Every day each of us is able to do something that he has never done if he knows a reliable channel from which to draw the right Know-how, in the times he needs for learning.
In light of the above, the digital skills that today influence the labor market can be classified into:
- Search and select channels of information and data.
- Analyze and manage digital data.
- Use technology for sharing and collaboration.
- Apply your creativity in the use of technology.
It is precisely the advanced digital skills of the recipients that allow you to think about experiences and new training environments such as gamification, where you can create a mix of informal learning (informal learning), social (social learning) and formal (formal learning).
Realizing such complex learning requires an effective engagement of the participant and the planning momentum that achieves balanced and functional gaming learning becomes essential. To achieve this perfect combination it is necessary to consider the characteristics of learning, including:
- Perception of the usefulness of learning.
- Need for anchoring to real life.
- Inclusion and reference to one's own experiences.
- Play an active and personal role in learning.
Given these premises, experiential training, engagement and gaming are the key elements for building a design paradigm that maximizes learning opportunities.
Ultimately, workers are potentially ready for this complex learning and, therefore, the hand moves on to the design that must seek, respect and implement the balance of the found paradigm.