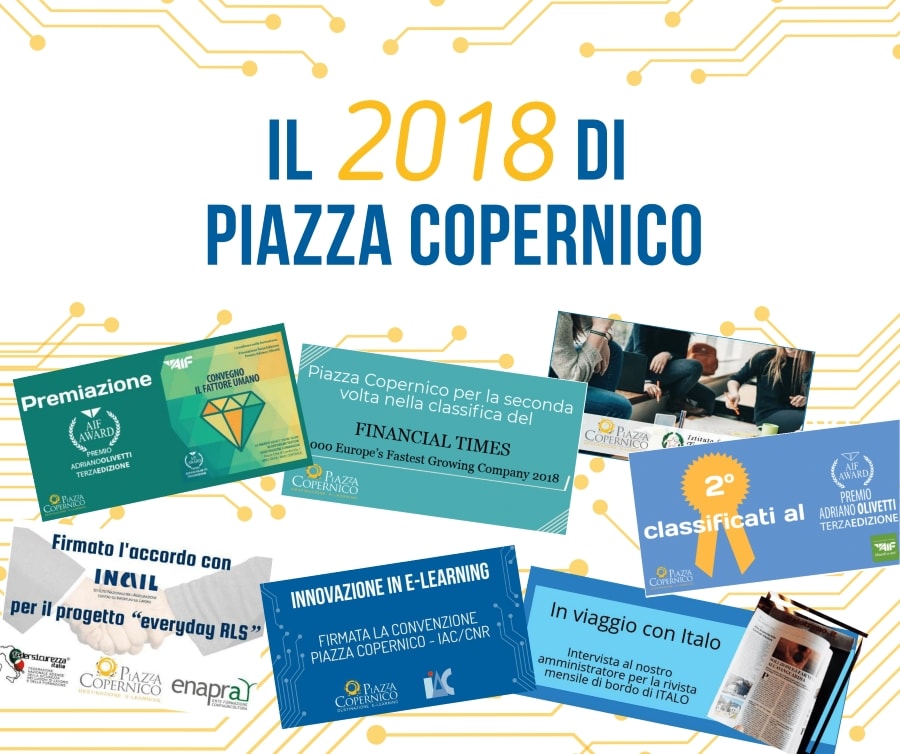 But one of the things we are most proud of is our video SOUND DIFFERENT, PLAY TOGHETHER.
With this video we wanted to use our experience in e-learning training and in the production of training videos to develop a campaign that had a recognizable social implication.The video was included in our Youtube channel and on all social networks, and despite being of fact was originally conceived as an institutional advertising campaign for Piazza Copernico, its transversal social message was very much appreciated even outside the world of education.
The video has already obtained almost 5.000 views to date, and we are sure that it will still have many, because its message is positive, correct and without expiration.
Sound different, Play toghether will be our watchword also for 2019, because we are convinced that those who know how to listen to others learn more and are able to teach better.
"Everyone has their own ways and times to learn. Telling a story that we believe is important, an idea, a product we want to sell, or conveying a set of information is not a one-way journey. We know how to listen and collect different needs, to find harmony. Piazza Copernico, your partner for a training that never forgets diversity. "