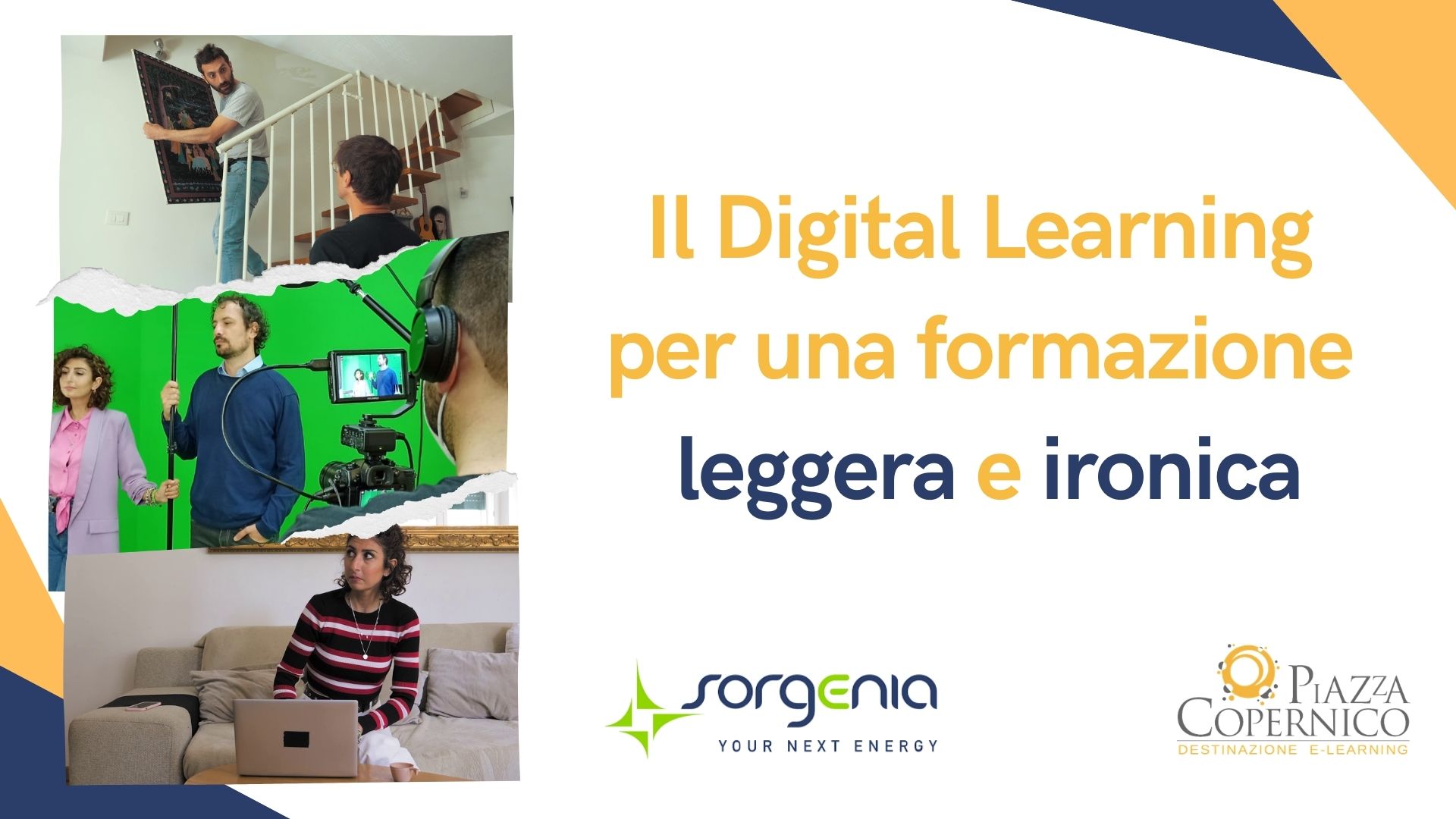 Our client's magazine SOURCE interviewed Eraldo Colombo, senior partner of Piazza Copernico, to illustrate the "Smartworking - La Webserie" project a lightweight training tool, ironic and fun made for Sorgenia employees, with the aim of helping them to reconcile their private and working life in the best possible way.
The Project was born from a multi-year collaboration with Sorgenia, a customer with whom we share many ideas and many values, and with whom we have carried out various extremely innovative Digital Learning projects over the years.
The Webserie aims to make the person identify with the protagonists, and represents iconic situations of life in smart working, through deliberately comic but also plausible situations.
The Project will directly involve Sorgenia employees, who will participate as protagonists in some episodes of the series, telling their smart working experiences, and will be involved in a social campaign on the subject.
Sorgenia employees will soon have number 0 of the Series at their disposal.