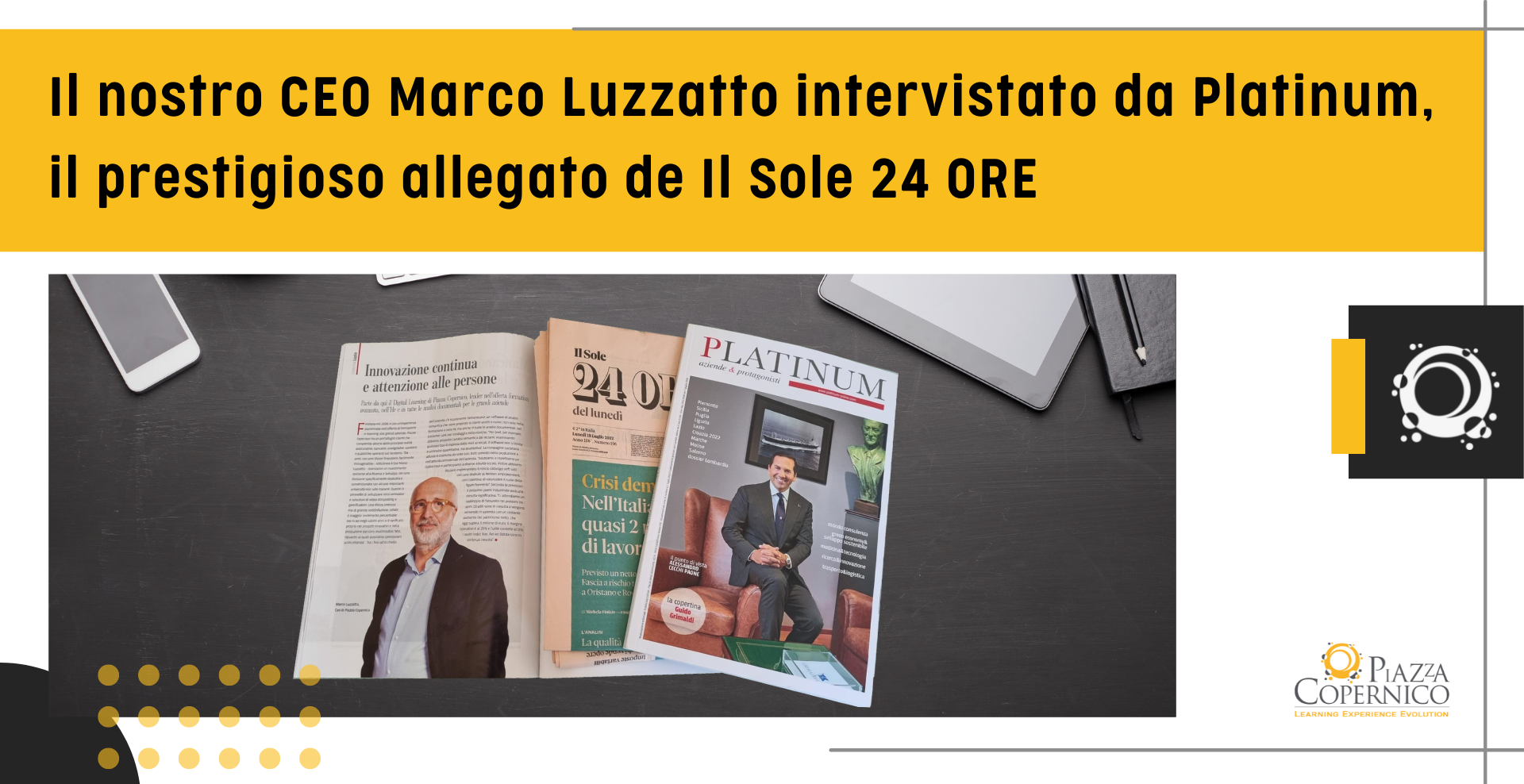 For over 25 years Platinum "Companies & Protagonists", a prestigious annex to the newspaper Il Sole 24 ORE, is one of the reference magazines in business publishing and in the world of Research and Innovation.
It also boasts an English version and, thanks to the partnership with the Italian and foreign Chambers of Commerce, it is distributed throughout Europe and is also accredited by the European Commission.
SQUARE COPERNICO INTERNATIONAL
Telling our story in Digital Learning, our continuous commitment to innovation, our growth forecasts in a magazine like Platinum with international circulation is added to the Comenius-Edumedia Siegel award recently awarded to our business Game BIG dedicated to insurance agencies, and to the widespread presence of our speakers at the 14th Edition of the International Conference on Mobile, Hybrid, and On-line Learning - eLmL 2022, held in Porto, Portugal.
And it doesn't end here, in September we will tell you about other international presences.