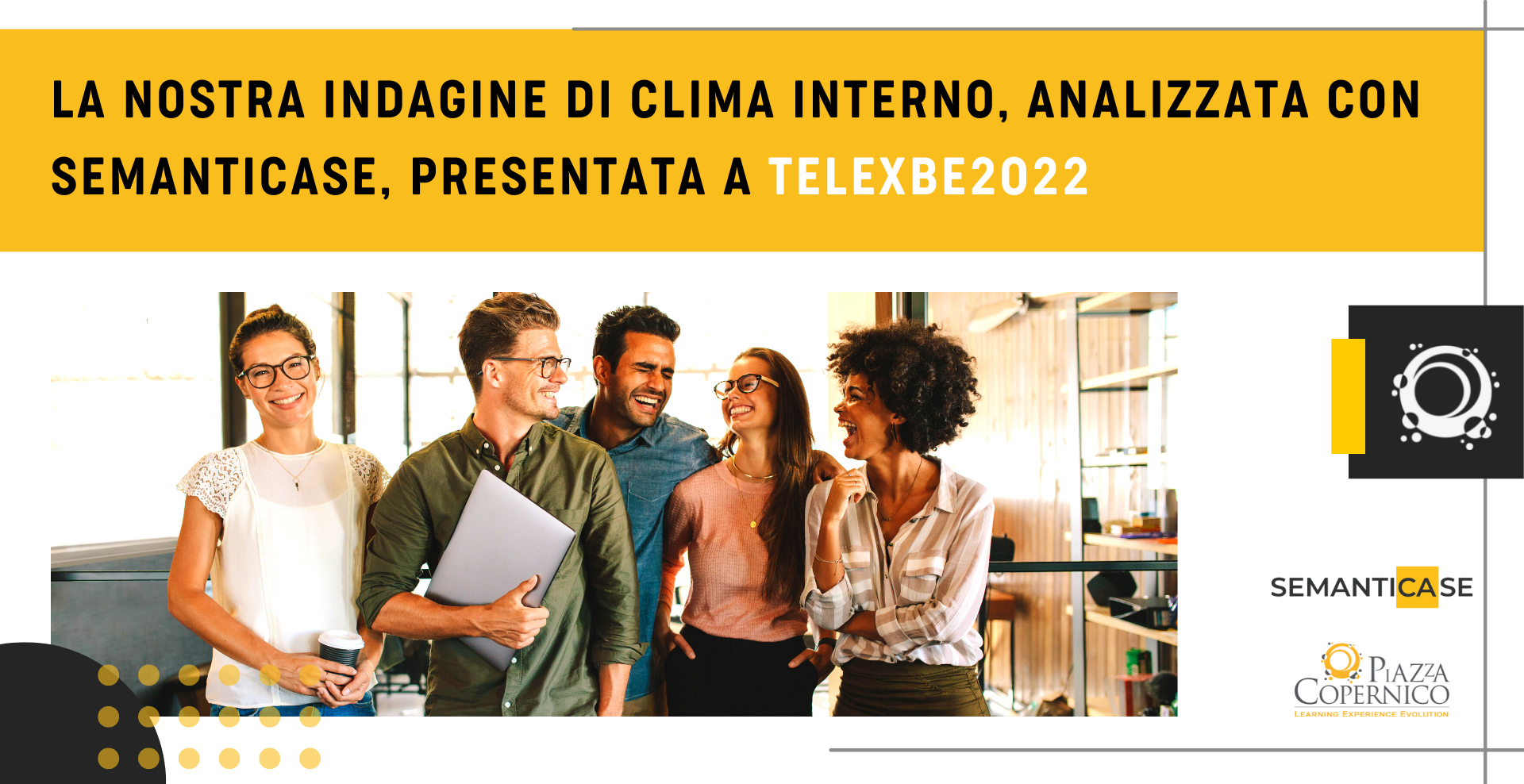 The third edition of teleXbe (Technology Enhanced Learning Environments for Blended Education - The Italian e-learning Conference).
The Conference involves researchers, professionals, educational and digital developers in examining and comparing blended learning models as a possible solution for creating a flexible and adaptable learning environment.
In other words, TeleXbe aims to promote the birth of a community of practice in this field, offering multidisciplinary perspectives.
In a Virtual Talk in the second day of the conference, Eliana Brunetti - who did her internship at Piazza Copernico - presented the article "Using semantics to interpret learning needs by organizational climate surveys", written with Daniela Pellegrini and Sara Zuzzi from our staff Semanticase.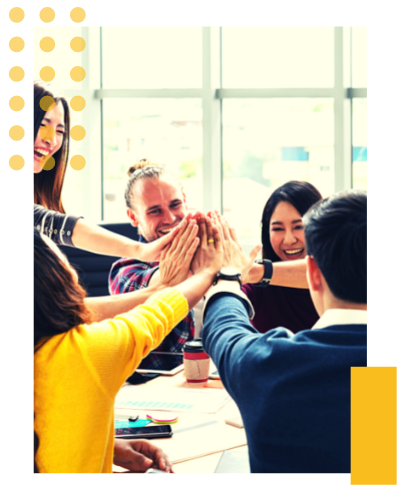 Eliana Brunetti, Sara Zuzzi and Daniela Pellegrini
Abstract of the article
The climate survey is a typical tool for organizations to understand and monitor the levels of people's satisfaction and the factors that distinguish the company climate.
Carrying out this activity in the final phase of the pandemic means gathering information on the changes that smartworking has actually brought to the work and to the new organizational dimensions to be treated, and therefore it can be used in the company transformation phase also as an implicit investigation of any training needs.
The construction of a new dimension of work spaces, which we can assimilate to the concept of "organizational metaverse", actually passes through the understanding of the changes proposed or emerged in relation to such a radical change in work processes.
Organizational health in terms of identity, relationships, processes and work results, also represents a starting point for the exploration of new learning needs of the organization, which increasingly becomes a dynamic and multifaceted organism, of which the multiple relational dimensions in the virtual world and the re-construction of identity and reduced sociality in groups and in comparison, bring out new needs that the company must know.
Combining NLP analysis tools with the climate survey to understand the meanings expressed in the open questions, but also through a collaborative activity, represents a significant experimentation of the multiple dimensions connected between the individual and the organization. Organization that becomes not only a physical place, processes and results, but an increasingly social dimension that must be understood and interpreted.
From the analysis of the post-pandemic internal climate, the organization must be able to grasp new ideas to understand and support the well-being and satisfaction of its collaborators.
The paper was selected among the three finalists for the BEST PAPER "ANTONIO CERRATO" AWARD.