The main reason why training sometimes fails to have a real strategic impact within companies is that function managers often don't have the time, the capabilities or tools to measure its effectiveness in a systematic way.
Those who regularly use an LMS platform are certainly benefited by the availability of data, but many times the reports produced are too standardized, and therefore not in keeping with the precise measurement of the real effectiveness of the e-learning courses used.
The problem becomes even more evident when the need to measure face-to-face training arises, especially if performed with experiential paths.
The latest Brandon Hall Group report 2019, analyzing the issues of greatest challenge for training, put in the first place (74%) the inability to measure the impact of training and in second place the misalignment between training and results ( 51%).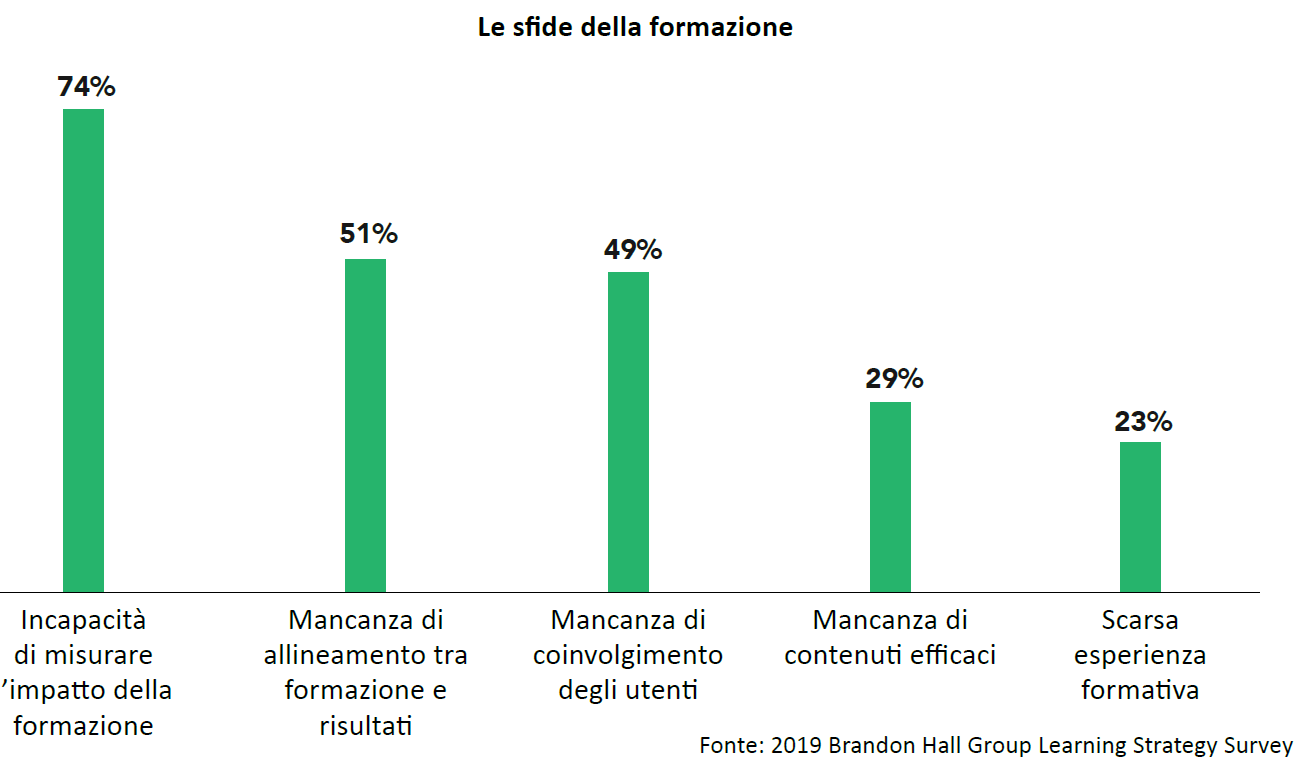 WHAT DOES PIAZZA COPERNICO DO FOR MEASURING TRAINING?
For Piazza Copernico, measuring effectiveness has always been an ongoing commitment.
A commitment that we develop in all fields of training