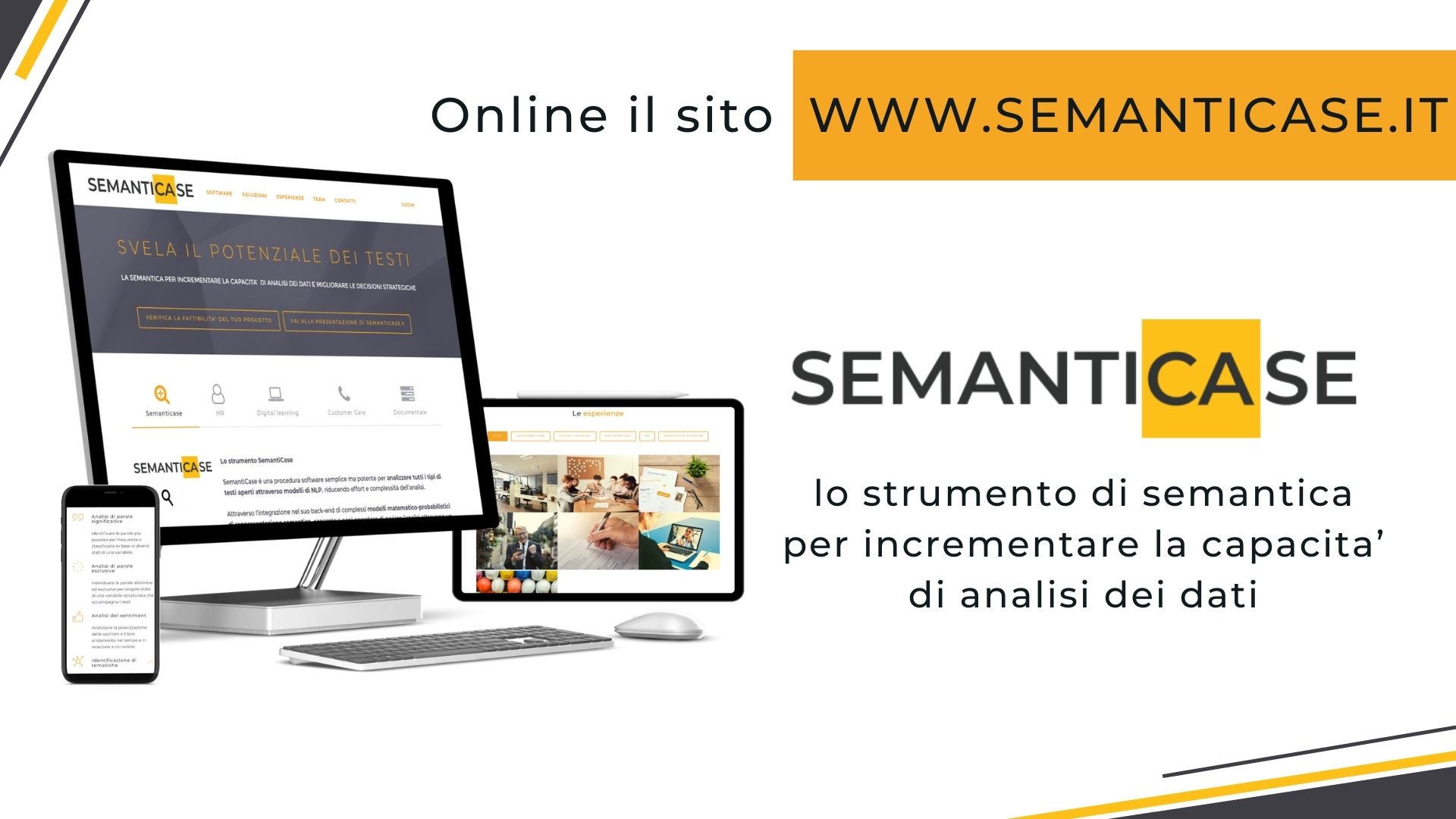 Our Semantic analysis and sentiment analysis software for open texts now has its own dedicated website www.semanticase.it.
SemantiCase is a software procedure simple but extremely powerful to analyze all types of open texts through NLP models, greatly reducing the complexity of the analysis.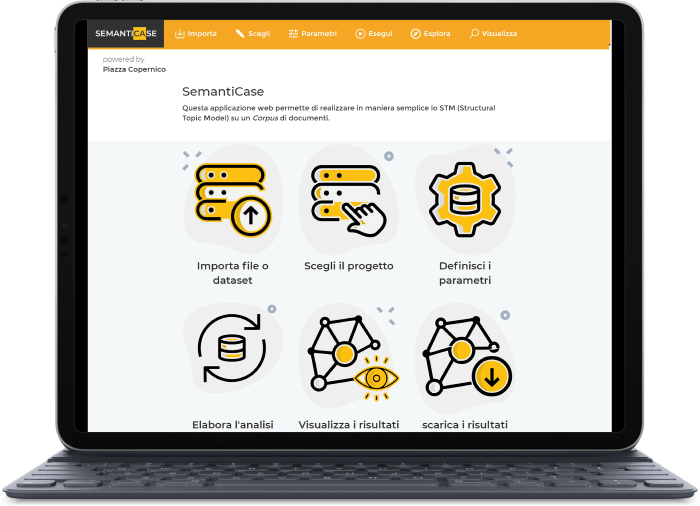 Through the integration of complex mathematical-probabilistic models of semantic representation, it allows to carry out the analysis through a work user-friendly, delegating the intervention of experts in the field not already in the data classification and organization phase, but directly in the most important phase of interpretation of results.
The results dashboard also allows you to consult the results of the analysis in an integrated way, making it easier reporting processes to support decision-making processes. Some possible fields of application of the software SemantiCase:
E-Learning
Customer Care
HR
Document management
Coming soon on the Blog we will analyze the various areas of application of the software.