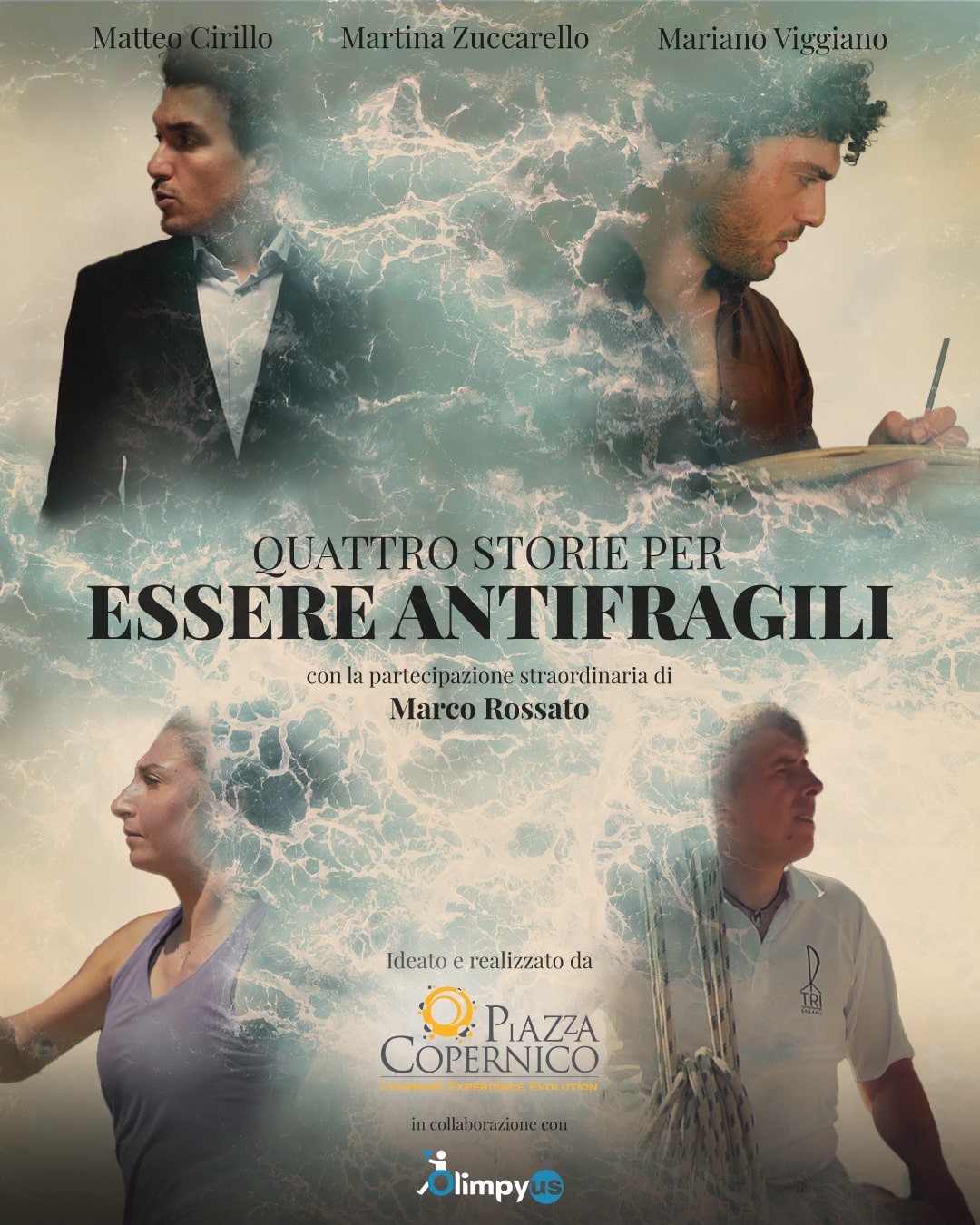 TRAINING COURSE ON ANTIFRAGILITY
The training course on antifragility was developed based on the transposition of the educational model of the cultural association OLIMPYUS, aimed at investing in education for the future of NEXT GEN thanks to the experience of Paralympic athletes and their ability to concretely transmit the principles of antifragile resilience.
The path develops along 4 episodes, which illustrate real situations of fragility and suggest the way to overcome them through an antifragile attitude.
The route is led by Marco Rossato, navigator, Paralympic sailor and sailing instructor, who in each episode has directly or indirectly included one of his life experiences.
The episodes tell 4 different life situations that are resolved precisely through the antifragile culture:
the story of a successful and "controlling" manager who loses his references and must find the way to overcome his crisis,
the story of a painter forced by events to reinvent a future for himself,
the story of a sportswoman blocked by panic attacks, who must find her motivation again,
the true story of Marco Rossato who enriches his life through navigation.