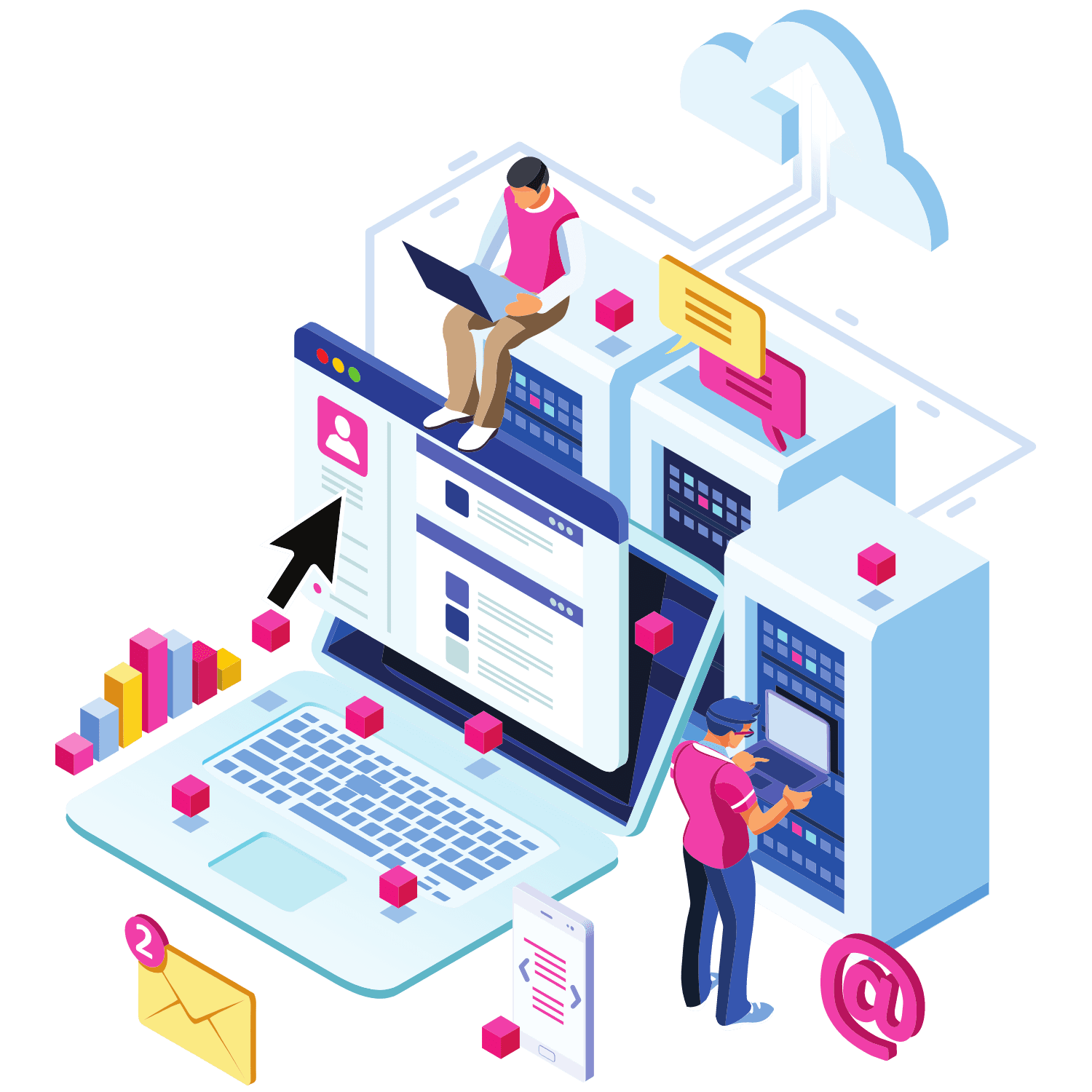 Labe-l Academy e-learning platform is an experienced LMS that integrates the ease of use , from pc or mobile, with a complete administrative dashboard.
Labe-l Academy stands out as an all-inclusive tool capable of managing all company training activities: fromclass, online courses ai webinar, al blended learning, without losing sight of the evaluation training and tracking results.
Labe-l Academy is Scorm compliant and can be integrated with other environments (HR management, E-commerce, portals, etc.)
Customizable, with pricing on number of licenses, Labe-l Academy adapts to the different needs of an SME or large organizations.
A flexible and scalable solution.
UX - User experience and Mobile
THEsimple and usable interface eliminates the difficulty of understanding
of how to use the system, bring the participant
quickly at the center of his training.
The same effectiveness is guaranteed in the version phones.
A lot of training
Labe-l Academy manages all types of training:
tutorial wbt, webinar interactive, exercises, questionnaires,
simulations e games, class e blended learning. It integrates the management of classroom training (teachers, durations, locations, signature sheet).
User dashboard
A simple panel collects the available functions
of the participant, ensuring a point of unified fitting
for information on use and tools.
Scorm
Strict compliance with industry standards:
Aicc, Scorm, from upload to
tracking of educational objects.
Assessment
Integrated proof editor evaluation training,
di positioning, di follow-up. Structured test management
and semi-structured, system of item analysis e
of the docimological indicators.
Multiple enrollment processes and validation
Auto-enrollment to the course with levels and systems of validation, registrations from
back-office, simple or for qualification / paths for professional profile.
There are many enrollment models that can be associated with each course, which can also be integrated with the system e-commerce.
Reports and certificates
Labe-l Academy offers simplified reporting to the user, and complete to the company. There certification, based on the achievement of compliance requirements, is suitable for certified training and use in projects financed by inter-professional funds, in the Ecm or Ivass / Oam environment.
Notifications
System email notification to keep users updated on courses.
Notifications on enrollments, completions, study plan.
Specialized notification system for teaching tutors.
Organization chart and licenses
Representation of the organizational structure, partition
of users on the organization chart e license management
(activation, expiry, monitoring times).
Labe-l Academy integrates with HR systems more common.
Course catalog
Labe-l Academy integrates the online course catalog of Piazza Copernico
on Safety, Regulations (privacy, 231, Haccp), Ivass / OAM,
languages, office, personal development.
Video streaming (video scorm plugin)
Delivery of video-learning courses in mode streaming for an optimized use, without loading times and in high quality, through a special dispensing engine with video tracking in SCORM.
Integrated webinar
Il webinar is fully integrated, from management functions to access (SSO) and data recording.
Cloud
Labe-l Academy is entirely in cloud computing and guarantees
the highest levels of stability e performance.
It is used today by over 80.000 users.
Technical requirements
Labe-l Academy is completely in cloud, is cross-browser, Compatible with AICC e SCORM, and entirely mobile-friendly.