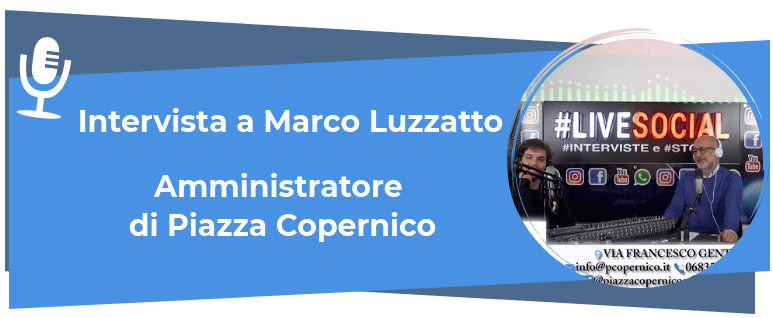 A "Live Social", Interviews and stories on the radio on Radio Roma Capitale, space where the protagonists of each sector, professionals and entrepreneurs tell their experiences and passions, an interview recorded on November 19 2018 with Marco Luzzatto, Administrator of Piazza Copernico.
Our Administrator illustrated the cutting-edge e-learning solutions adopted over time by Piazza Copernico, also thanks to the huge and continuous investments in Research and Development.
Ai online courses and e-learning platform flank new ones innovative developments such as semantic analysis software, big data analysis, the creation of video products for communication, new communication methodologies assessment, up to what will be the goal for 2019, the creation of predictive indices for the diffusion of a "tailored" training built on the needs of the learner.
Because training with Piazza Copernico must be not only effective, but also rewarding.