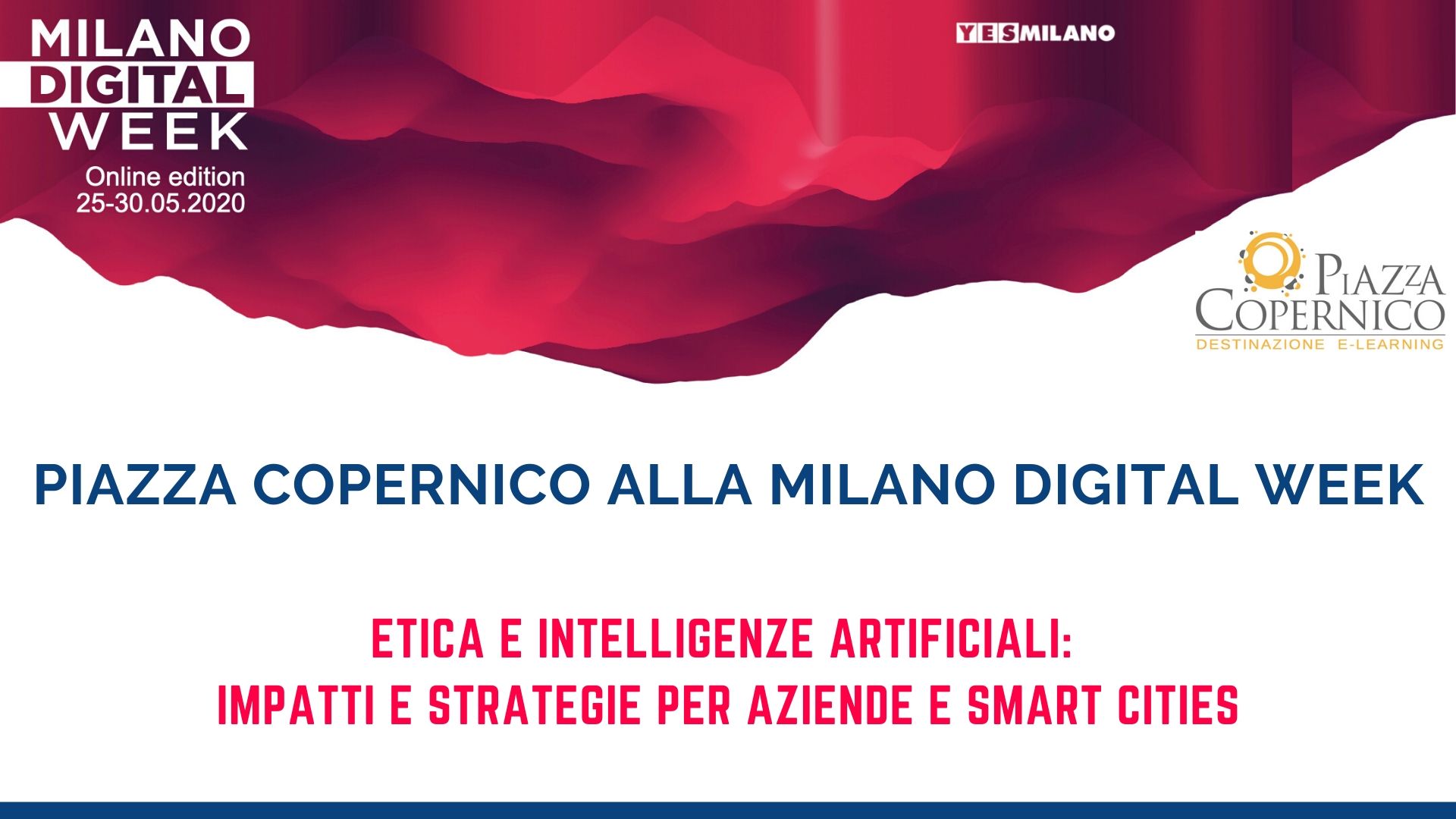 On May 29, 2020, as part of the Milan Digital Week 2020, the ARTIFICIAL INTELLIGENCE ETHICS MODEL CANVAS presentation workshop was held organized by Piazza Copernico and with the speaker Daniele Verdesca.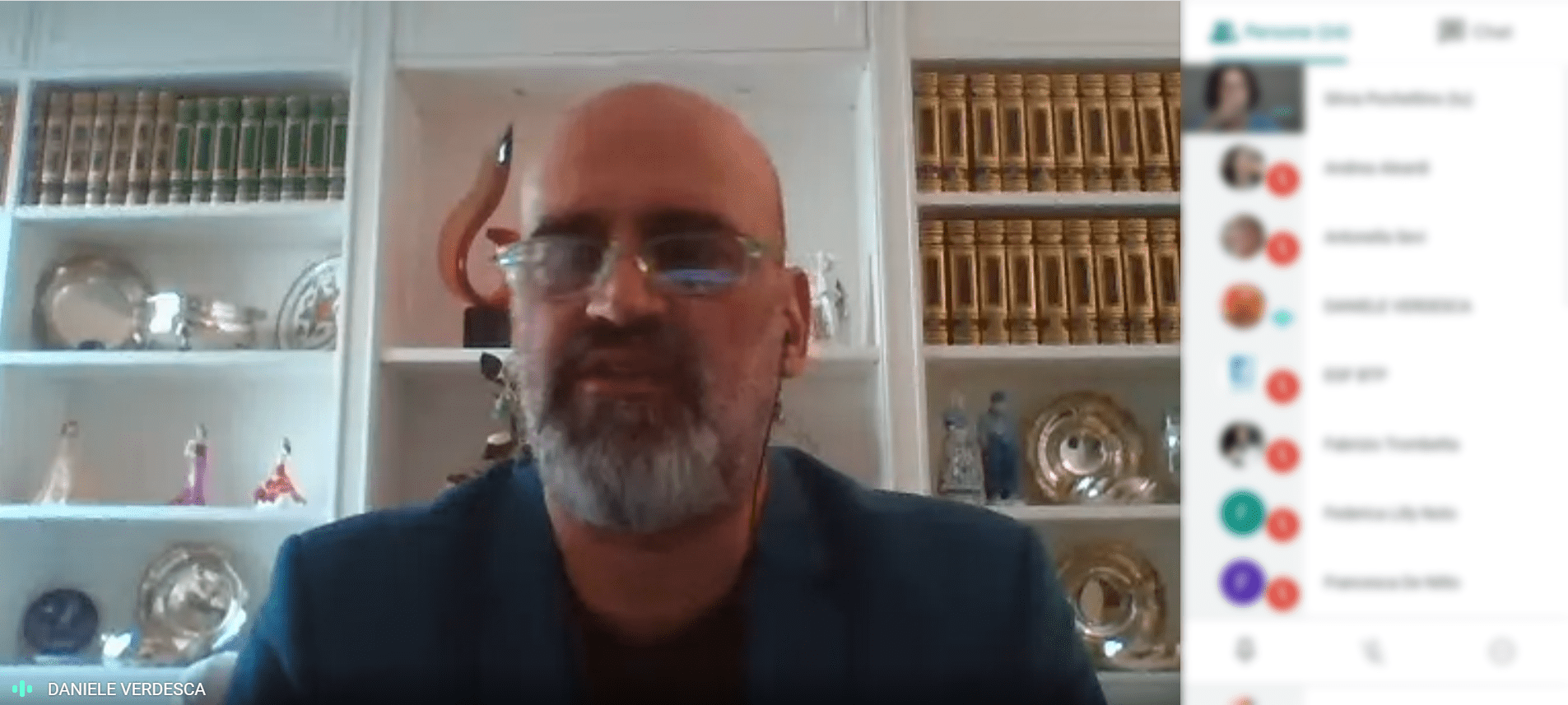 In the workshop, in which they participated 42 Guests, the risks and potentials of the Smart Cities governance entrusted to Artificial Intelligences (logistics, mobility, services, participation, health, etc.) were presented. Participants were shown the AI ​​ETHICS MODEL CANVAS, with which urban governance situations entrusted to Artificial Intelligences can be simulated and the ETHICAL assumptions of process safety and reliability verified, including "backup plans" in cases where they should occur malevolent anomalies against citizens and the democratic systems of the "Polis".
The Webinar aroused a lot of interest, touching in an hour and a half many of the themes that permeate the theme of ethics linked to the use of AI: the impact on human beings, the socio-environmental impact, the respect for GDPR and Privacy, the issues of responsibility, transparency and traceability, the analysis of new professions related to the regulation of ethical impact.
It is a theme that is very close to Piazza Copernico, and on which we will return to debate with new training proposals more and more ethic-compliant.
To learn more about the topic with the speaker Daniele Verdesca.
E-Book