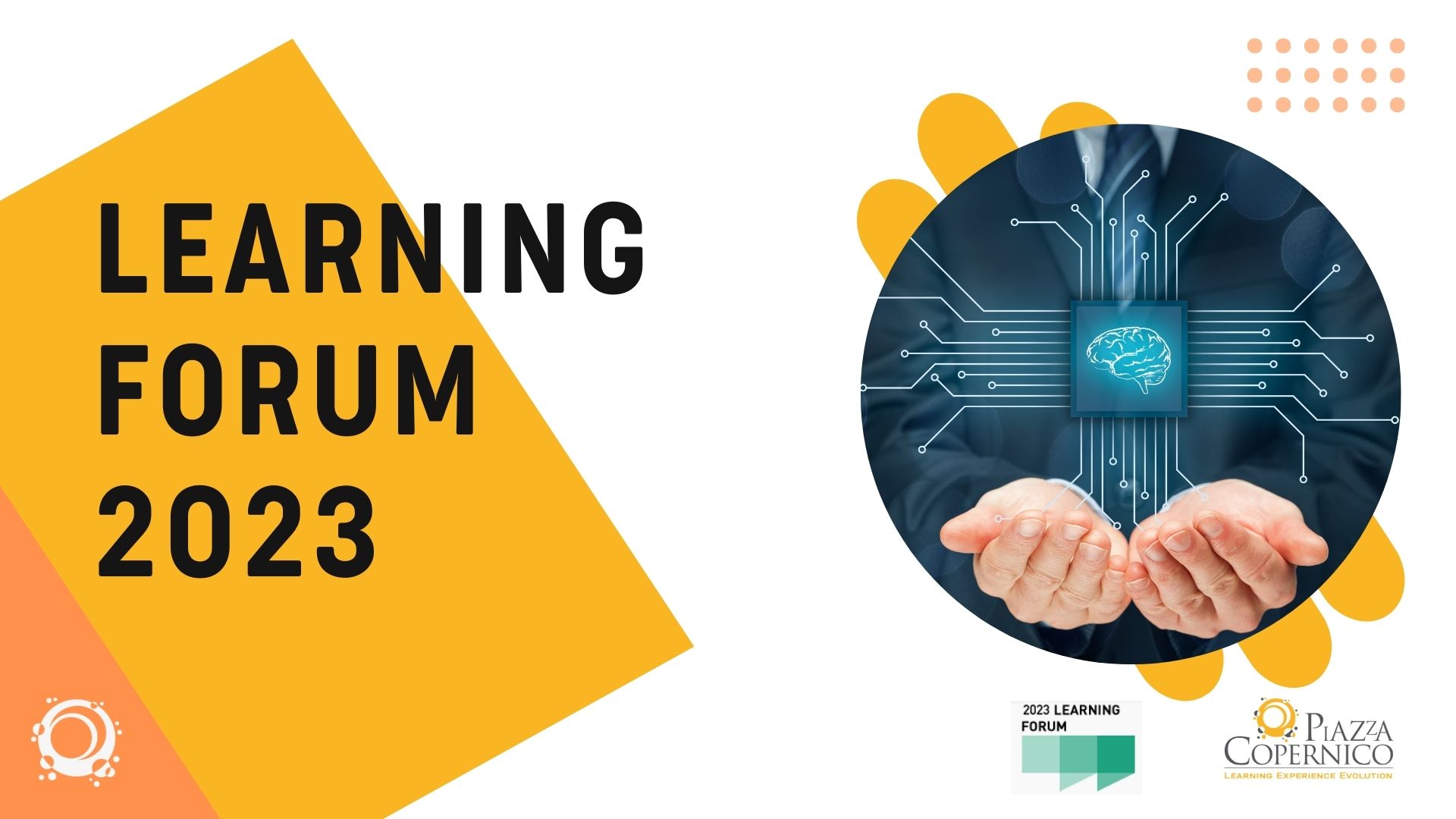 Great success of the second edition of Learning Forums, the Italian Communication event dedicated to learning in companies and institutions, which took place in Rome on 22 June 2023, an important event in the field of training of which Piazza Copernico was one of the partners.
Many topics were discussed, all extremely interesting for the world of learning, but we want to focus on the one that has seen us as active protagonists.
Il Phygital Talk "E-Learning & Inclusion", by Title E-LEARNING AS A TOOL FOR INCLUSION: HOW TRAINING CAN BECOME AN ENGINE OF CULTURAL CHANGE.
The General Manager of Piazza Copernico Oliviero Vittori was the moderator of this very interesting discussion, which involved various very heterogeneous speakers, who presented their experiences - personal and in the sector - with great passion and vision:
Stefano Faccioli, Head of Organizational Development & Training at the Agostino Gemelli University Hospital IRCCS,
Claudia Falconio, Technology Enhanced Learning Director Piazza Copernico,
Marco Paglialonga, Health Directorate - Services and Training of the "Policlinico Riuniti" University Hospital of Foggia,
Daniele Regolo, Brand Ambassador D&I Seltis Hub / Founder Jobmetoo,
Selene Santacaterina, HR Director Nebius.
The guiding idea of ​​the Talk was the consideration that all players in training – within companies, institutions, universities – have the responsibility to disseminate inclusive knowledge. In particular the Digital learning, which in the past could have been experienced as a barrier, today can instead be transformed into a cultural driving force. Both in the choice of contents and in the adequacy of the tools, the creation of an inclusive context capable of enhancing the diversity of people and satisfying all needs is a theme that all actors in training must address. From the minimum objective of taking into account and enhancing heterogeneity, up to the introduction of methodologies to allow greater accessibility to a larger number of people with temporary or permanent disabilities.
An unmissable debate for those like us - for over two years - who have been working seriously and consistently in the design of a inclusive and accessible digital training.
A truly brilliant and, at certain moments, touching discussion, which is certainly worth listening to in its entirety.