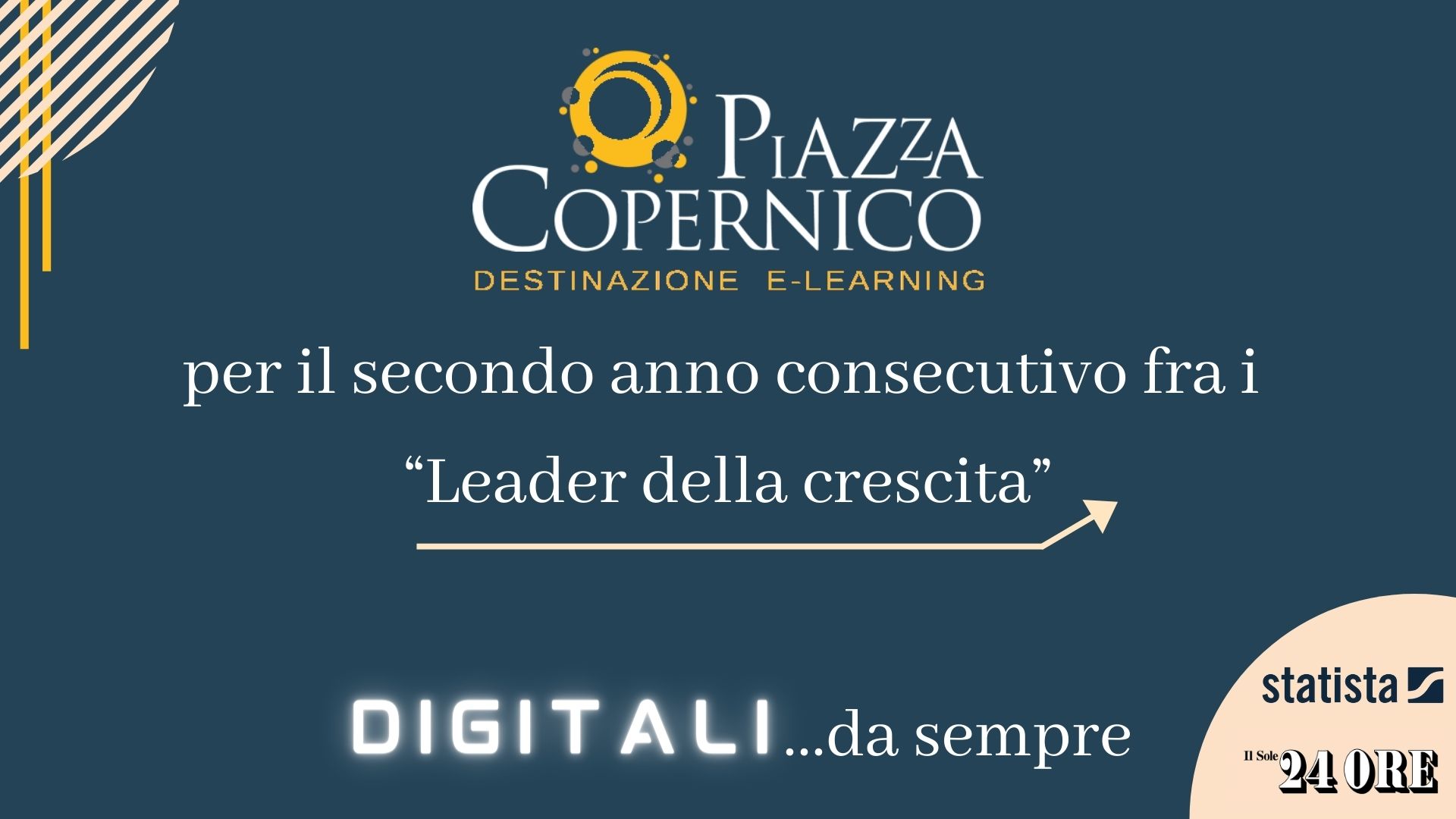 The only Digital Learning company among innovative SMEs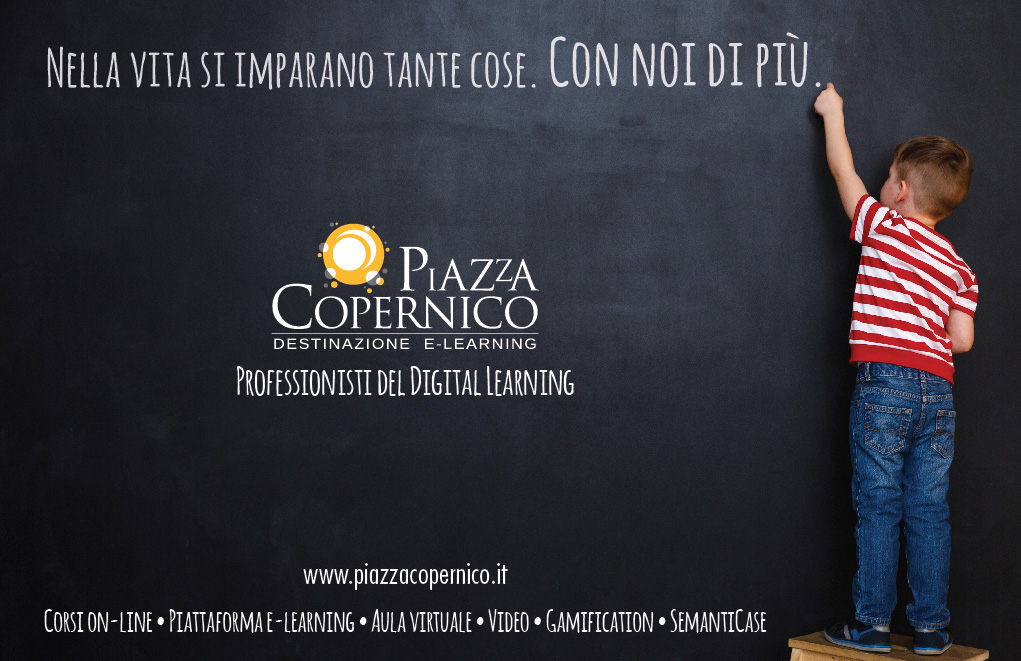 PIAZZA COPERNICO for the second consecutive year among the "leaders of growth"
Il Sole 24 OREIn partnership with The report of Statista, has prepared, for the third consecutive year, the Growth Leader Report.
The project led this year to the creation of a list of 450 Italian companies (all with tax domicile in Italy) which, during the three-year period 2016-2019, stood out for a higher growth rate, represented by a specific increase in turnover indicated in the financial statements in the three-year period analyzed.
To be able to apply, and therefore be included in the ranking, the company had to meet the following criteria:
have had a turnover of at least 100 thousand euros in 2016 and at least 1,5 million euros in 2019;
be an independent reality;
satisfy the "integrity clause", ie not being in any of the conditions provided for by Article 80 of Legislative Decree 50/2016;
having had one in the three years organic internal growth.
La complete ranking of Growth Leaders 2020, which was published on November 25, 2020 on Il Sole 24 ORE with an extremely analytical report, also this year - for the second consecutive time -E-learning company in Rome Piazza Copernico.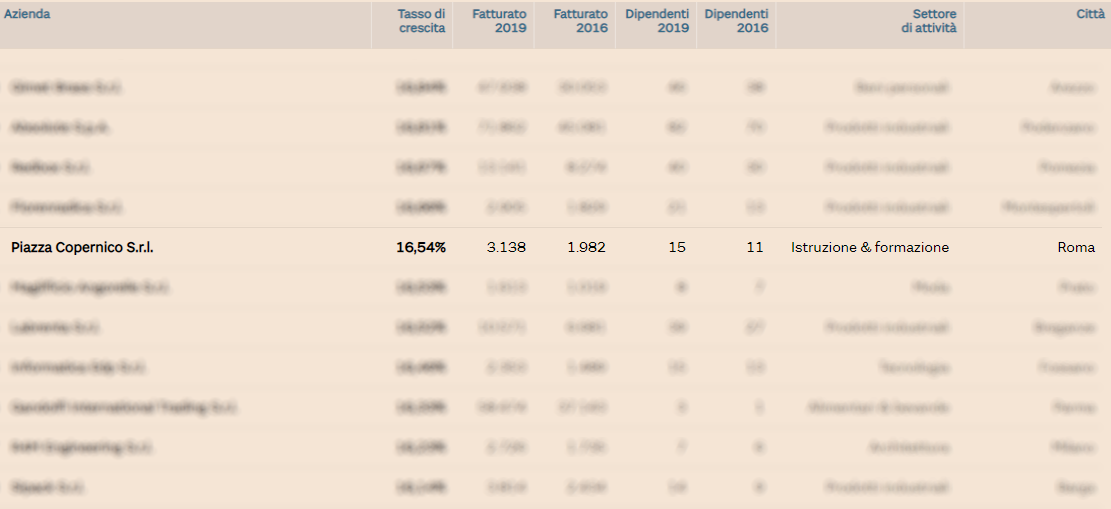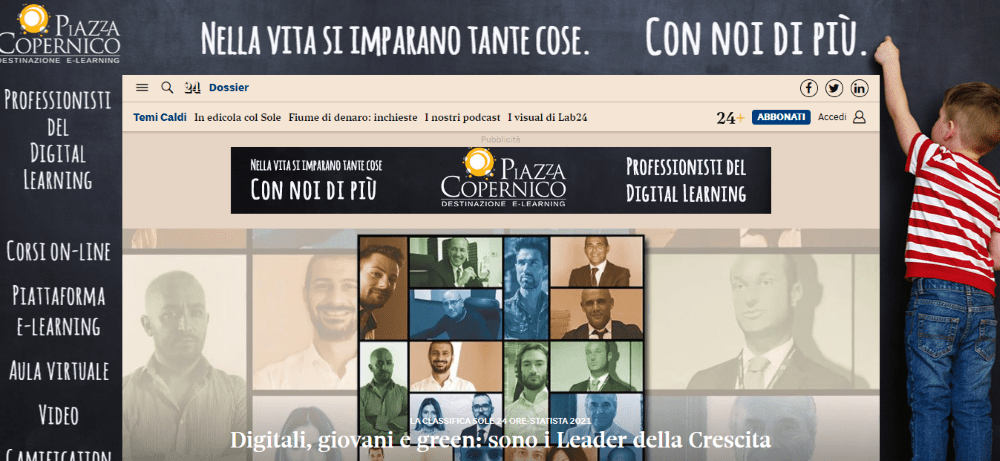 Il Relationship photographs the growth of a sustainable and finally digital economy. Among the companies there are many technological and digital start-ups in the strict sense: systems, software and connections, e-commerce; but also the entire chain of services induced by online sales: logistics, transport, deliveries.
And we are there too, that we have always been protagonists in digital.
We didn't have to reinvent ourselves, because the long years of experience in Digital learning and constant search for innovative training solutions they have led us to face changes with great confidence, and to invest in new projects that enrich our training offer but also offer interesting applications in other sectors, such as semantic analysis software SEMANTICASE.
Only note of bitterness. In a period in which training should be one of the driving forces for growth, there are only three companies that represent the training sector in the ranking.
We want to be there again next year, increasingly growing but in more numerous company.