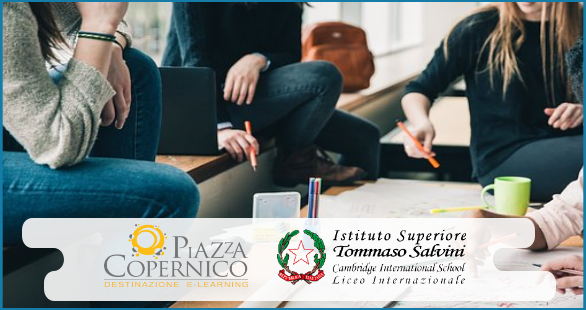 Piazza Copernico is home to the students of the Liceo Classico GOFFREDO MAMELI
The Piazza Copernico project for School-Work Alternation in agreement with LICEO CLASSICO GOFFREDO MAMELI - Tommaso Salvini Higher Education Institute plans to involve the kids for a period of 40 hours in the web marketing business.

The project #BLOGGING that the company intends to develop with the students, will concern participation in editorial marketing. The young people will be involved in the drafting of the quarterly marketing plan and in the drafting of popular articles on the subject of training and in particular e-learning. They will also collaborate with the company in the context of our sector benchmarking and web marketing activities. In fact, the children will be able to understand the corporate meaning of this activity, on the presentation / disclosure of the business and the offer, and therefore they will be briefly trained on blogging activities.
Each student will be assigned a list of articles to be made. To do this, each student will take care of researching useful sources and drafting the blog article. For the realization of the articles will be explained to the kids what SEO is and what strategies they will have to adopt to create a well indexable article on search engines.

We wish the 13 kids good work and arrive at their e-learning destination!