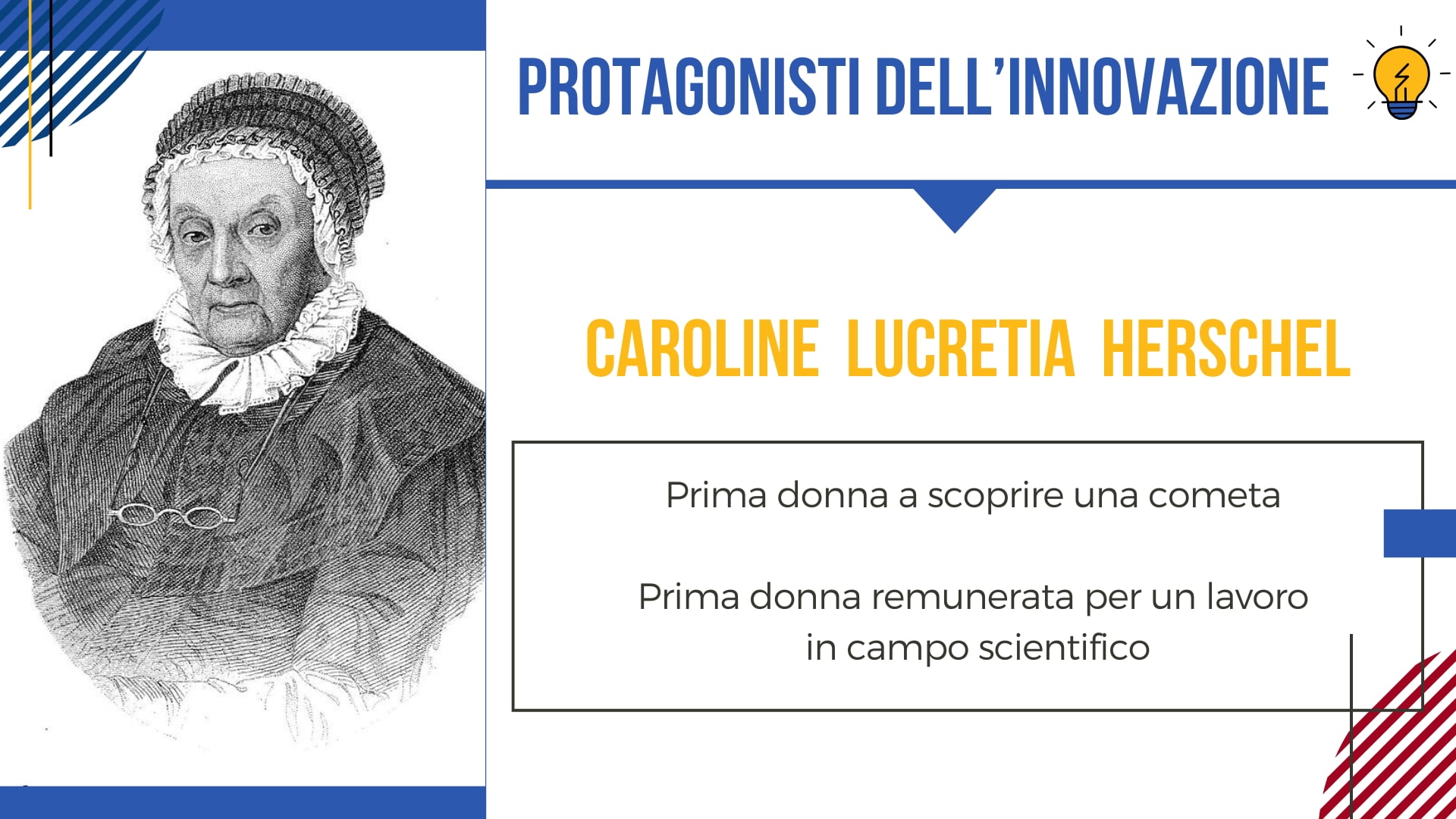 We wanted to reread the definition given by the Treccani dictionary to the word innovation:
work of innovate, that is, to introduce new systems, new systems, new production methods and the like ... In a concrete sense, any novelty, change, transformation that radically changes or causes however an effective aging in a political or social order, in a production method, in a technique, etc.
This gave us a starting point to talk about a character who perfectly follows this definition. Returning to our fixed column on the Protagonists of Innovation, who in the first two episodes spoke of current characters in activity, we therefore allow ourselves an excursus in a more distant era, at the turn of the eighteenth and fourteenth centuries.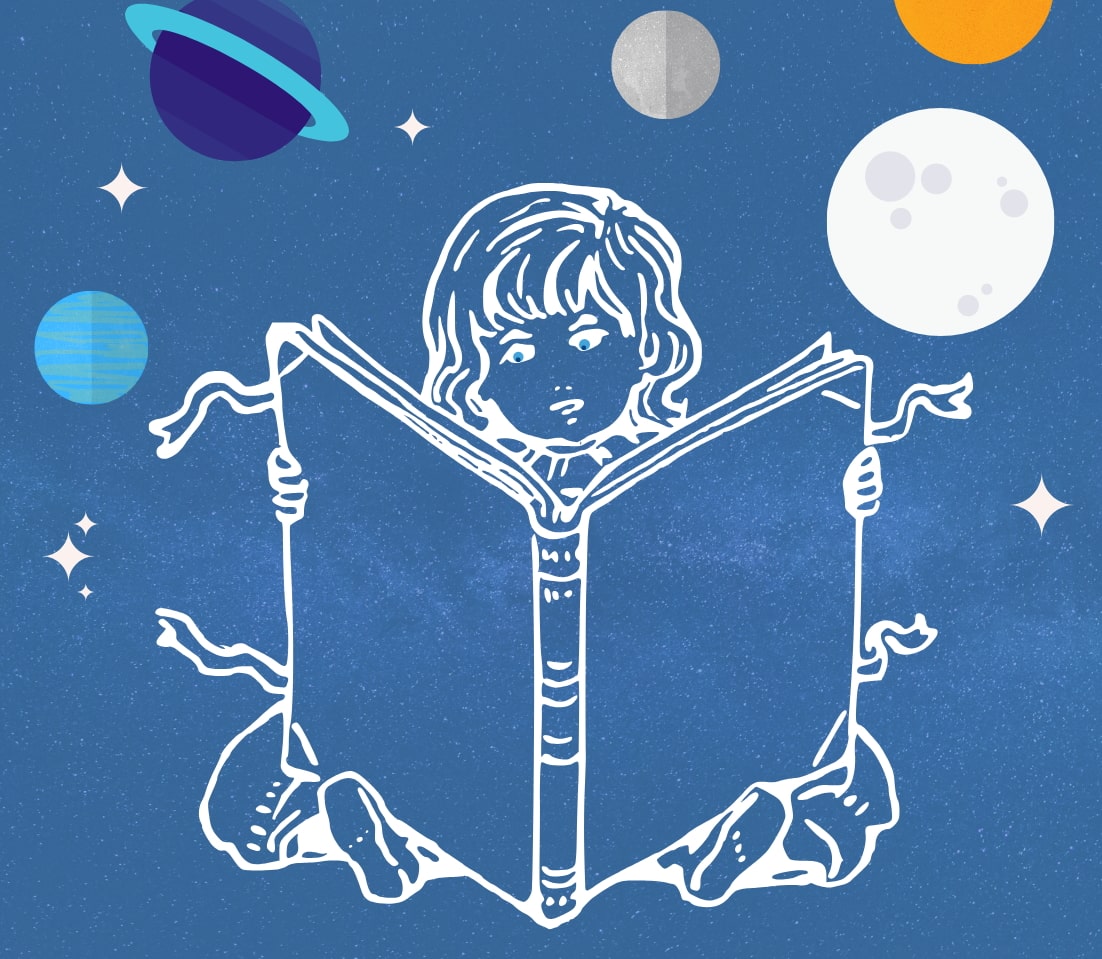 Caroline Lucretia Herschel, was born in 1750 in Hanover, into a working family. As was the custom at the time for a woman of modest family, it was treated little more than like a hustler from her parents, so much so that she would later describe herself as the "family Cinderella".
However, his father, a gardener, was also a talented musician and encouraged all of his children - fortunately Caroline too - to study math and music. Caroline, however, as was customary at the time, received an education within the narrow walls of the house, because women were barred from accessing universities and scientific academies. Her life changed in 1772 when her older brother, William, took her to England to help her family in Bath.
Here Caroline became the housekeeper, and initially dedicated herself to singing to accompany her brother, who was the Chapel Master, subsequently undertaking the professional career as an opera singer. He does not pay for this first brilliant result, later, when his brother decided to change his career dedicating himself with great success to astronomy, he became passionate about the subject and initially began to help his brother in his observations and in the construction of telescopes, making him initially as assistant to quickly become herself a brilliant astronomer and independent.
We owe it to her discovery of new constellations, nebulae and stars, and at least you are comets who bear his surname.
He was a member of the Royal Astronomical Society, a prestigious scientific society for the promotion of the study of astronomy, the solar system, and geophysics, and a member of the Royal Irish Academy, an independent Irish institution for the promotion of research and excellence in the sciences, humanities and social sciences. In 1828 the Royal Astronomical Society awarded her a gold medal for her studies and discoveries. It will take several years to see another woman awarded the same award (Vera Rubin in 1996). Over the course of a few years, he compiled a catalog of over 2000 Nebulae: a colossal job of recording the celestial coordinates of all the "nebulous" objects observable in the sky.
He died in 1848 at the age of 97 (also in this original, in an era in which mortality was decidedly early) after receiving many honors in his field.
This lady whom we see in portraits wrapped in laces and crinolines is rightfully a great protagonist of innovation: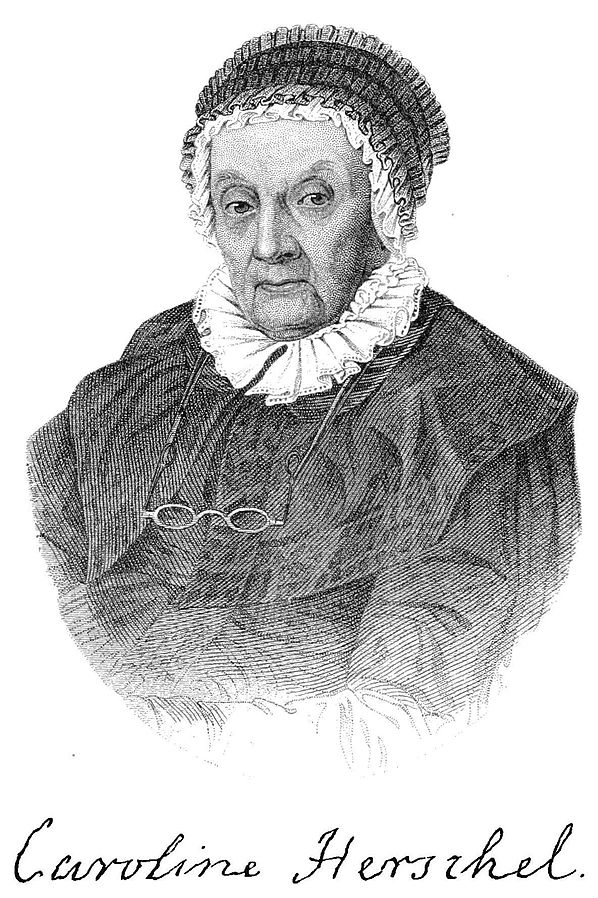 With great eclecticism she escaped a destiny of a woman confined within the walls of her home, engaging herself independently in the studio and first becoming an opera singer up to a glorious career as a distinguished scientist; he lived fatally in the shadow of his brilliant brother (discoverer of Uranus in 1781), but starting as his assistant he managed to carve out a prestigious independent career;
she was one of the pioneering women in the field of astronomy; in 1786 it was the first woman to discover a comet;
as a result of this discovery, it was also the first woman in the United Kingdom to whom scientific work has been recognized and remunerated, though with the help of his brother William, the king's personal astronomer, who convinced his protector to pay his assistant with an annual salary;
in 1835, in recognition of her work as an astronomer, she was the first woman to be honored as an honorary member and the first to have her published work of the Royal Astronomical Society.
The following were dedicated to her:
a crater on the moon, C. Herschel
the periodic comet 35P / Herschel-Rigollet
asteroid 281 Lucretia