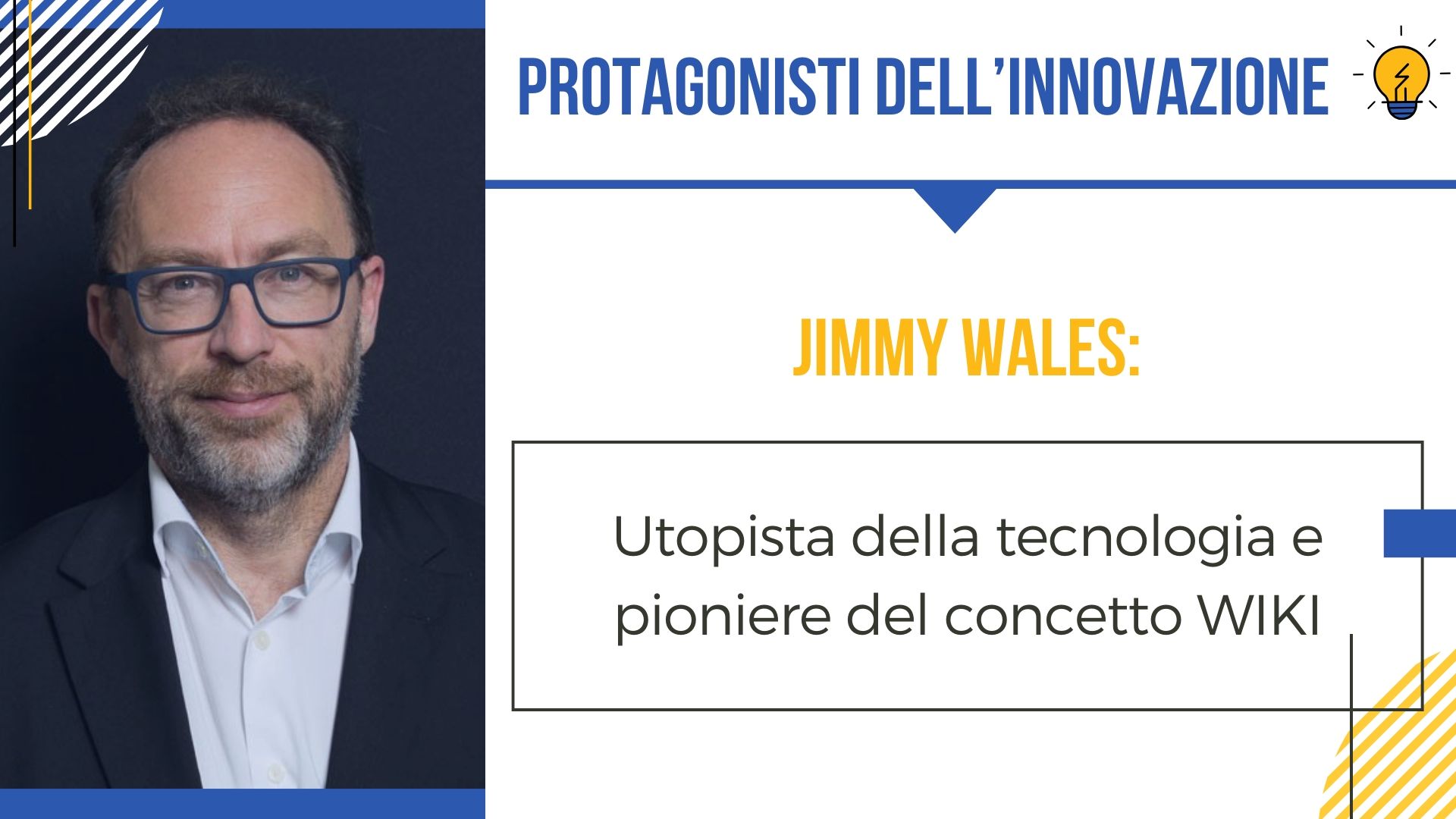 This week we resume the fixed column in our Blog that deals with highlighting characters we consider important in the field of INNOVATION.
Protagonists of innovation
Jimmy Wales: utopian of technology and pioneer of the WIKI concept

A short biography
Born in 1966 (a curiosity: Wikipedia he is not able to precisely establish his date of birth), passionate about reading since childhood and early genius, he began his working life in finance as a stockbroker and within a few years he gained a fair wealth.
In the mid-nineties he decided to move from finance to the web and founded a research portal called BOMIS, a pop music portal with user-generated web rings.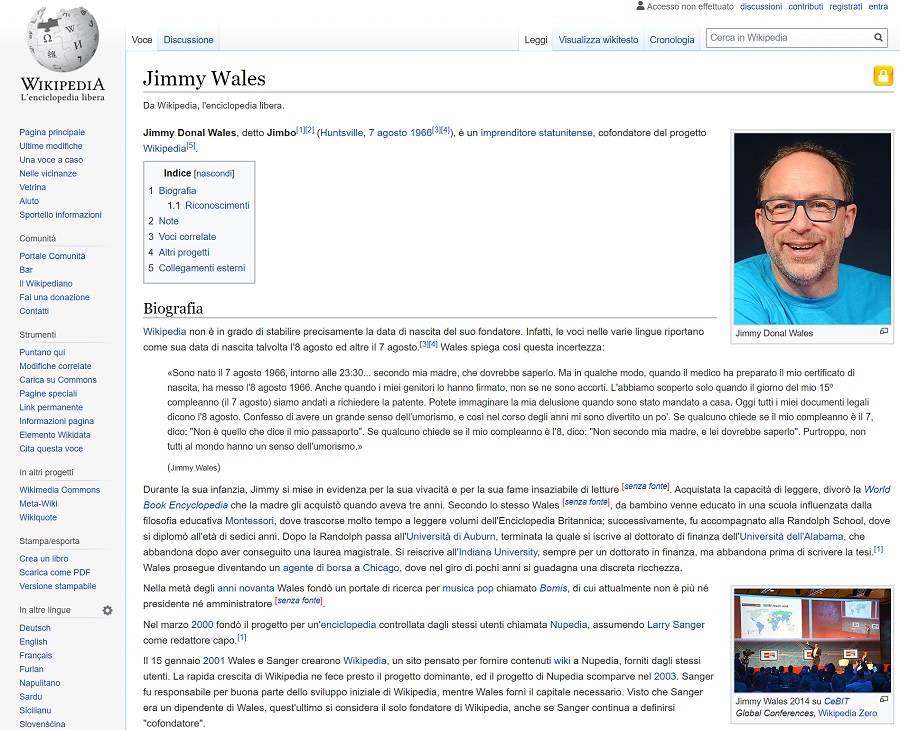 After a first project for a user-controlled encyclopedia called Nupedia, in 2001 Wales, with the collaboration of Larry Sanger creates WIKIPEDIA.
From the beginning the goal was to provide free content, with "a neutral point of view, respecting the copywright", with the logic of a site designed to provide content wiki , a suffix that characterizes a website that offers content created, added and modified by the users themselves.
The aim was to create a tool through which "every single person on the planet can freely access the sum of all human knowledge".
Objective perhaps too ambitious, but this logic is still the one that guides WIKIPEDIA, the best-known and most consulted online encyclopedia, written in 285 languages, which contains about 25 million encyclopedic entries. Since its inception, the users who have modified at least one item are more than a million, even if the task of adding, checking and updating the contributions is largely carried out by the "community", an active group of about 80 thousand voluntary collaborators from different nationalities ("wikipedians").
As everyone knows, Wikipedia does not sell advertising space, does not receive public funding and relies only on donations, to pay the technical maintenance costs and the salary of its employees. It is the fifth most consulted website in the world after Google, Yahoo, Microsoft and Facebook (and before Amazon, Apple and eBay).
In 2003 Wales created the Wikimedia Foundation to oversee the ever-growing flourishing of this and other online initiatives. He later extended the wiki model to numerous other projects.
Jimmy Whales was named by the magazine Time among the "100 most influential people", and World Economic Forum as one of the 250 most important leaders in the world for professional achievements, commitment to society and potential influence on the world future.
But take the time to publish something on WIKIPEDIA almost every day.