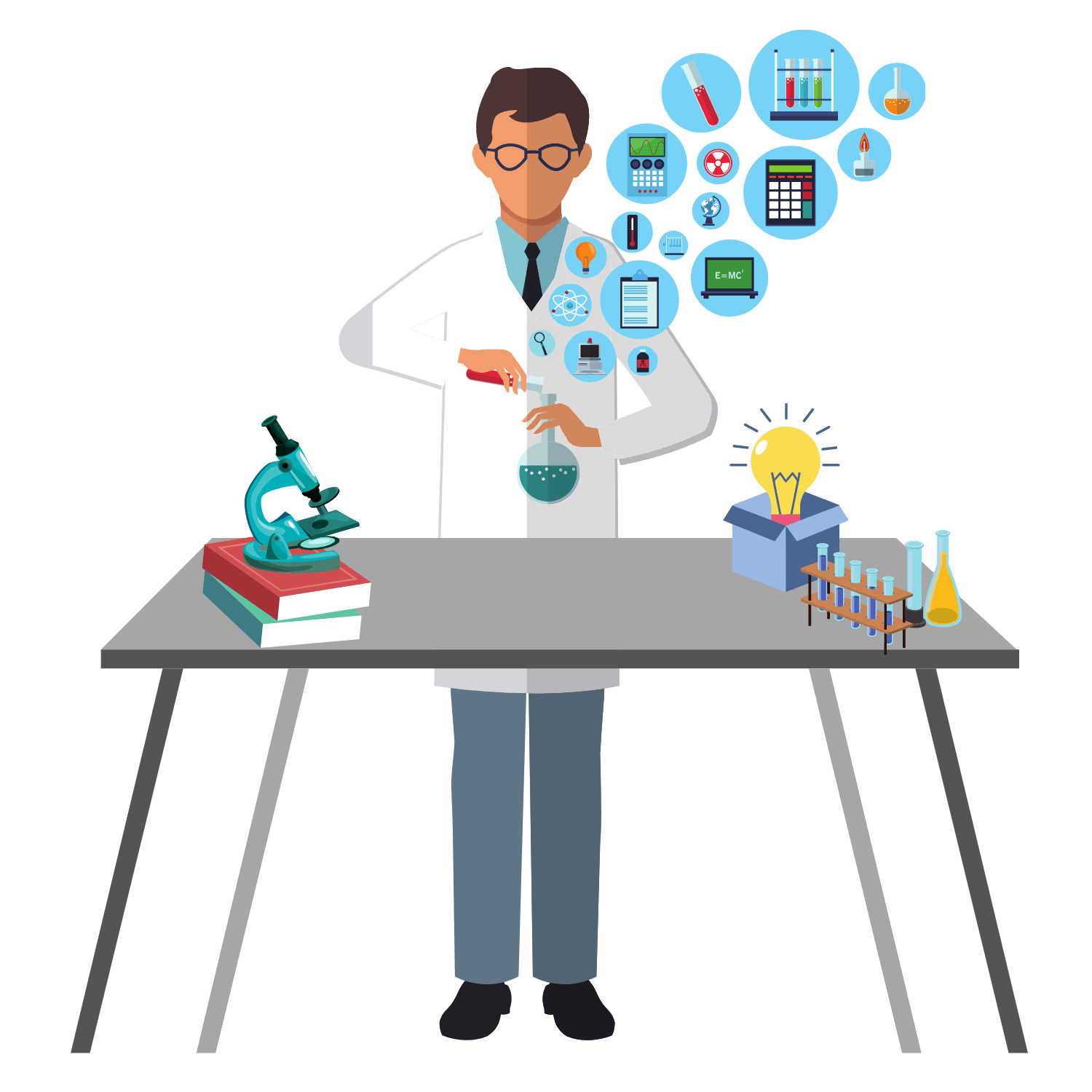 RESEARCH, DEVELOPMENT AND INNOVATION
To be truly innovative it is necessary to go beyond the boundary of consolidated practices and have an overview of the scenario; then identify new perspectives, define challenging goals, work creatively, commit to reaching new goals.
This is the mindset of innovation according to Piazza Copernico.
Whether it is an incremental or radical, improvement or replacement innovation, each innovation is a new and creative way of dealing with known and emerging problems.
Making innovation requires an "ambidextrous" approach (Charles O'Reilly and Michael Tushman, Harvard Business Review, 2004), that is, to overcome the impasse between established and functioning practices and knowing how to explore new paths and opportunities, while maintaining the ability to effectively carry out existing activities.
However, innovation is not only doing things in a new way, but also driving change both in business processes and in people's leadership, inspiring them towards innovation and improvement.
Piazza Copernico realizes this challenge with an Open Innovation perspective and through a Innovation Plan and Research and Development (R&D) updated annually. The Plan is dedicated to the study and development of new applications specifically dedicated to the Training and HR sector, but it always plans to make these new applications transversal, extending where possible their use in other business sectors.
This is why we have created a specialized team that coordinates all Research and Development activities, and has consolidated over time important collaborations with companies, organizations, National Research Organizations e University, including the important multi-year agreement with IAC - Institute for Computing Applications of the CNR of Rome, and the agreements with DiSMa (Department of Mathematical Sciences) of the Polytechnic of Turin, with NAC-LAB - Natural and Artificial Cognition Lab of the Federico II University of Naples and Universitad de Nebrija of Madrid.
The main areas of work are currently:
innovation and experimentation of new didactic models e e-learning solutions;
qualitative analysis of the texts, through semantic analysis techniques, Sentiment Analysis and Opinion Mining, Natural Language Processing;
paradigm generation of data visualization and creation of statistical indicators through Pattern Analysis, Clustering and aggregate indexing techniques.
From the activities of Research and development the numerous production innovations that PIAZZA COPERNICO continually makes available to its customers are born.
SEMANTICS
Semantic analysis models, through which contents and relationships are analyzed, elaborating a hierarchical map of contents
SENTIMENT
La Sentiment Analysis allows you to analyze the words carrying polarization and to check the trend of the opinions of individuals and of the topics to identify areas of satisfaction / dissatisfaction
ANALYTICS
For each type of numerical or structured data it is possible to organize Analytics dashboards aimed at data visualization
FACE RECOGNITION
Allows you to integrate into the platform LMS And in the WBT the recognition of facial expressions and emotions, as well as the control of attention
RESEARCH OUTPUT AND DEVELOPMENT