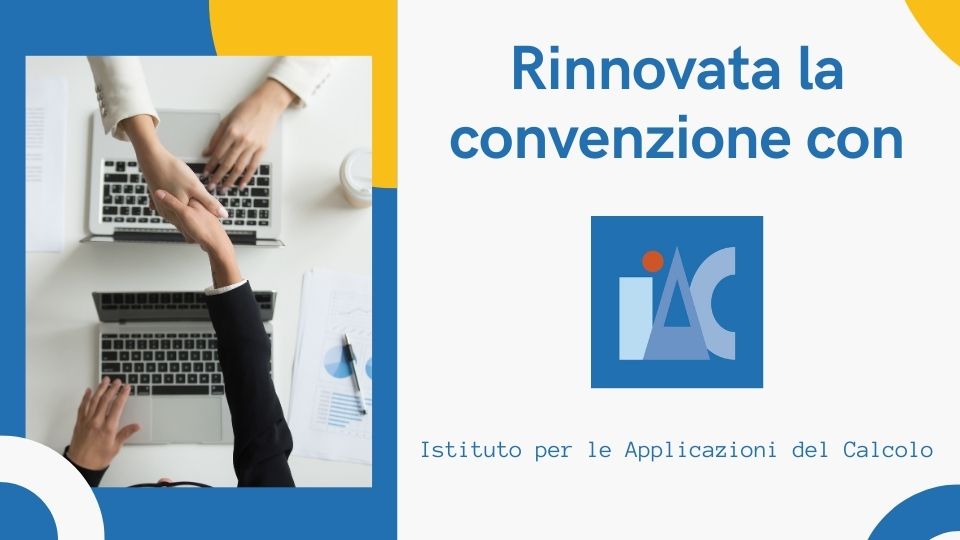 After three years of fruitful collaboration, the agreement between PIAZZA COPERNICO e IAC the Institute for Calculus Applications "Mauro Picone" of the National Research Council of Rome.
The Institute for the Applications of Computing "M. Picone "is a CNR Institute whose mission is the development of mathematical and statistical methods, with the aim of providing solutions for society and industry in a multidisciplinary context, in interaction and collaboration with public and private non-university institutions.
With the renewal of the collaboration agreement, Piazza Copernico and IAC intend to continue identifying together innovative technological solutions in support of the peculiar way in which Piazza Copernico administers its courses (customization of courses in terms of times and teaching units proposed, questionnaires with open pre-evaluation and post-evaluation questions, and much more).
In particular, the collaboration over the next three years will focus on these lines of Applied research:
Natural Language Processing (NLP)
Blockchain and its applications in the e-learning field
Reading OCR of different types of scanned documents
The project intends to favor the identification and development of innovative technological solutions both in support of the innovation projects of LMS platform from the point of view of analytics and learning support systems, both for the development of new teaching methods.
A commitment in Research and Development that Piazza Copernico has been carrying out with constancy and satisfaction for many years, and which this renewed agreement further strengthens.
DISCOVER SEMANTICASE, ONE OF THE PRODUCTS BORN FROM COMMITMENT TO R&D