Il video-cartoon, created to spread consumers' greater knowledge of the EU Ecolabel, by today Sara I send on Rai 1 as advertising progress.
EU eco-label is the eco-label of theXNUMX-XNUMX business days which distinguishes products and services which, while guaranteeing high performance standards, are characterized by a reduced environmental impact during the entire life cycle.
The news is also present in the newsletter of the Ministry of the Environment.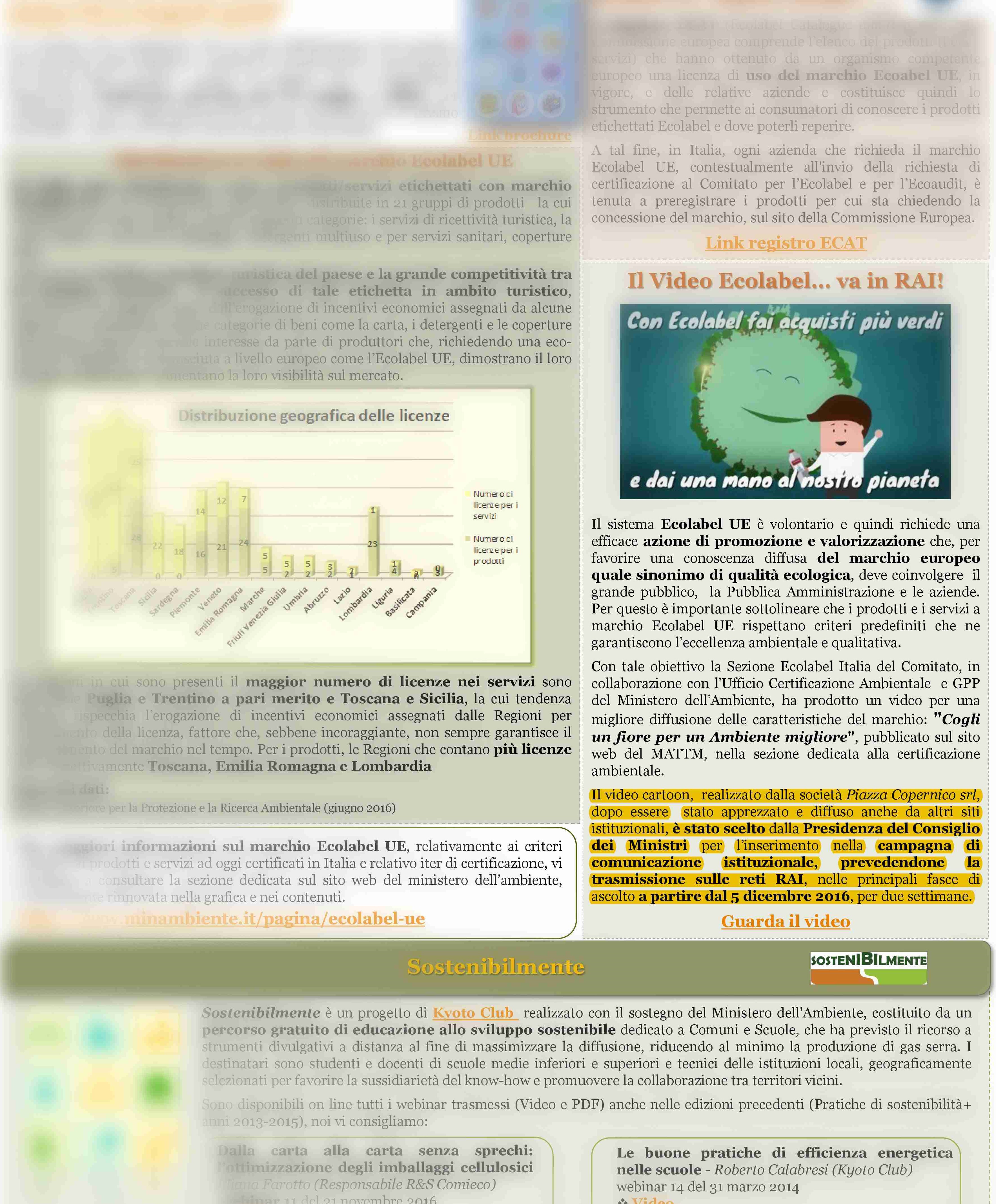 HERE the newsletter in full.
Watch the video on:
Minambiente.it website
Ec.europa.eu website
Arpa.it website